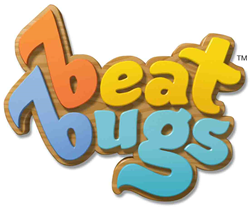 A spectacular range of toys which use wonderful music inspired by the songs of the Beatles.
(PRWEB) January 13, 2017
Creative toy company Ultimate Source, has awarded the Beat Bugs U.S. distribution rights to Blip Toys, an innovative global marketer of high volume toys located in Plymouth, Minnesota. "This is a phenomenal opportunity and we're ecstatic to utilize the Beat Bugs characters and the environments they live in to bring the show to life at retail," says Bill Nichols, CEO of Blip Toys.
Beat Bugs, a family TV series featuring songs made famous by the Beatles, has captured the attention of children around the world through uplifting stories filled with hope, melody and empowerment. Each episode explores the narrative of one Beatles song in a child-friendly fashion, introducing a new generation to the music of one of the greatest and most influential bands in history. "Parents are excited to hear their children singing the songs made famous by the Beatles after watching the Beat Bugs show. So we have designed a spectacular range of toys which use this wonderful music in a totally new, innovative and interactive way," said Ultimate Source CEO Norma Rosenhain.
Season One (26 episodes) of Beat Bugs premiered globally on Netflix on Aug 3rd, 2016. Season 2 (an additional 26 episodes) was released (on Netflix) on November 18th 2016. The Series is supported by the availability of the soundtrack, and music videos, on iTunes.
About Ultimate Source
Established by Norma Rosenhain in 2012 to compliment parent company, Creata which has produced billions of toys for Fortune 500 companies for over 40 years. Ultimate Source delivers exceptional creative, safety, and value for its customers to enjoy around the world.
About Blip Toys
Bill Nichols established Blip Toys in 2000 with a passion for making high quality toys for today's kids, offered at a great value. Blip Toys is a fast-reacting, trend-driven global marketer of high-volume toy concepts including dolls, collectibles, plush, animatronics, activity, outdoor, novelty and action toys.