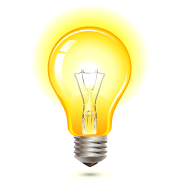 Stamford, CT (PRWEB) November 01, 2016
Electricity Ratings, LLC today launched CTEnergyRatings.com, a website focused on providing prices, ratings and information about retail Connecticut electricity suppliers. The site covers the entire state and features plans from all major providers in the United Illuminating and Eversource / CL&P utility footprints.
The site provides more than up-to-date Connecticut electricity rates for shoppers who are seeking the best price and value for their dollar - CTEnergyRatings.com also provides customer rankings and reviews of every major Connecticut electricity supplier.
CTEnergyRatings.com also acts as a consumer information clearinghouse where customers can evaluate energy providers based upon what features are most important to them. Whether it's the lowest prices, the availability of green energy plans, the overall customer experience, customer rewards or customer incentive programs. CTEnergyRatings.com arms consumers with the knowledge they need to make informed decisions for themselves.
With regularly updated pricing and plan information available from different providers, as well as an emphasis on soliciting customer reviews of their energy providers, Connecticut Energy Ratings allows customers to evaluate which information is valuable to them when selecting a provider to best fit their needs. The customer reviews are real experiences and stories that Connecticut customers willingly share with the rest of the marketplace. CT Energy Ratings also takes into account data from third parties in determining the standings of each individual retail electricity provider. This way, customers get a complete picture covering customer opinions, an accurate snapshot of regulatory statistics and rankings, and pricing — all provided free of charge to the consumer. In this market place, CT Energy Ratings offers important information directly to the consumer with the hope of increasing their shopping power.
About Electricity Ratings
CTEnergyRatings.com is the destination web site for Connecticut residents and business owners to share their opinions and have a voice in the Connecticut Deregulated Energy market. Electricity Ratings, LLC helps people make informed buying decisions through its consumer reviews platform and is a reliable source for valuable consumer insight, advice, in-depth energy company service evaluations, and personalized recommendations. Our mission is to help consumers to harness the power of information to find, compare, and buy electricity and energy services from the best providers. Electricity Ratings, LLC has operated a similar consumer shopping website, http://www.TexasElectricityRatings.com, in Texas since 2009.