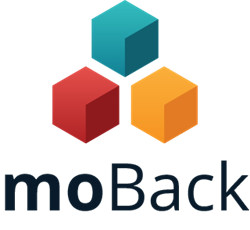 Augmented Reality provides a more intense and focused 3D experience, so you derive more pleasure from each moment
Sunnyvale, CA (PRWEB) October 26, 2016
moBack, Inc. addresses the surge of consumer interest in Augmented Reality by raising $500,000 in seed funding and launching moBack AR, the first Augmented Reality platform and app that connects 3D content creators to users using augmented and virtual reality devices. Visit: http://ar.moback.com. The seed investment was led by Dr. John Ostrem along with other unnamed investors.
Current Challenges: Creators of 3D content have no easy way of distributing their creations/content on augmented reality devices. Consumers with AR devices are limited to using hyper specialized apps with narrow experience potential.
The Solution: moBack AR, an Augmented Reality Platform, connects creators and consumers of AR content with a scalable, intuitive platform.
Creators can upload AR experiences from their 3D software with custom plugins. Consumers view these immersive experiences from anywhere using dedicated AR hardware. For example, imagine a giant whale flying in the air and you on its back, or imagine a living, breathing, animated city being overlaid on your coffee table with stationary physical objects as well as moving cars, birds, and people.
"Augmented Reality provides a more intense and focused 3D experience, so you derive more pleasure from each moment" said Dev Gandhi, CEO, moBack.
Augmented Reality changes the way humans interact with their environment. Companies and individuals can showcase their products like sofas, paintings, or light fixtures inside potential customer's homes. Consumers can preview products such as cars, refrigerators, or furniture in their real settings before buying. AR is a perfect blend of advancement in computing and human sensory systems.
"AR ushers in the 3rd revolution in man-machine interface after Apple iPhone's Touch and Siri's Voice," continued Mr. Gandhi. "It brings the 'Point' interface, which is easy and intuitive for humans to use."
moBack AR is currently available on Google Tango, iOS and Android phones. Our development team is working hard to bring it to Microsoft HoloLens, Oculus Rift, Samsung Gear VR and others.
About moBack, Inc. (http://www.moback.com)
moBack is a developer of cloud-based Augmented Reality computing and experience platform. moBack AR is a destination for 3D reality where content creators can publish their 3D models and animated assets, which can be viewed by consumers on their AR/VR devices.