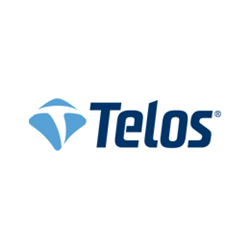 Ashburn, Va. (PRWEB) October 26, 2016
WHAT: 
The Northern Virginia Technology Council's (NVTC) 2016 Capital Cybersecurity Summit will take place on November 2-3, 2016, and will bring together the Greater Washington region's technology community. This event will feature keynote speakers and panel discussions offering unique insights on emerging cybersecurity technologies, digital solutions, operations and enforcement from the private sector, government and academic perspectives. 
John Wood, CEO and chairman of the board of Telos Corporation, a leading provider of continuous security solutions and services for the world's most security-conscious agencies and organizations, will moderate an insightful panel discussion titled, "Pick One: Security Compliance or Managed Cyber Risk." The panel will address whether security compliance and managed risk are mutually exclusive or interdependent, and the role of insurance. Also being discussed are tensions inherent in FISMA compliance-driven regimes vs. risk-based cybersecurity programs and the impacts of the upcoming requirements of cybersecurity risk management levied by NIST Special Publication 800-171: Protecting Controlled Unclassified Information in Nonfederal Information Systems and Organizations; including what happens when you experience data breach and what to do post-breach. 
WHEN:
Thursday, November 3, 2016, 3:30 - 4:15 p.m. EDT
Breakout Session: Pick One: Security Compliance or Managed Cyber Risk?
WHERE:
The Ritz-Carlton Tysons Corner – 1700 Tysons Blvd, McLean, VA 22102
WHO: 
As CEO and chairman of the board of Telos Corporation, John Wood orchestrates the company's support of corporations and government agencies worldwide in cybersecurity, secure mobility and identity management. With the company since 1992, Wood is a leading voice on bringing together the private and public sectors to address cybersecurity issues. He is a frequent speaker on cybersecurity at industry and government events and was asked to testify at a congressional hearing on "Cybersecurity: What the Federal Government Can Learn from the Private Sector."
An active member of the greater Washington, D.C. business community and a vocal champion of civic entrepreneurship, Wood was the founding chairman of the Loudoun County (Va.) CEO Cabinet, part of the Loudoun County Chamber of Commerce, and served for five years as chairman of Loudoun County's Economic Development Commission. In 2014, he was appointed by Gov. Terry McAuliffe to serve on the Virginia Cyber Security Commission. He also serves on the boards of the Northern Virginia Technology Council and the Wolf Trap Foundation for the Performing Arts.
In addition to his work in technology, the local community and the arts, Wood's philanthropic efforts support STEM education, humanitarian relief, children and more. In 2012, Wood was named Chairman of the Board of Directors for the Tragedy Assistance Program for Survivors (TAPS), a national organization that provides care and support for the families of America's fallen military heroes. He also served ten years on the Board of Directors of Project Rebirth, a nonprofit organization that serves veterans and first responders affected by tragic loss and celebrates the resiliency of the human spirit.
For more information about the conference and to register, visit: http://conferences.nvtc.org.
About Telos Corporation
Telos Corporation empowers and protects the world's most security-conscious organizations with solutions and services for continuous security assurance of individuals, systems and information. Telos' offerings include cybersecurity solutions and services for IT risk management and information security; secure mobility to protect globally connected organizations; and identity management to establish trust in personnel and continuously monitor for insider threats. The company serves military, intelligence and civilian agencies of the federal government, allied nations and commercial organizations around the world. For more information, visit http://www.telos.com and follow on Twitter @TelosNews.