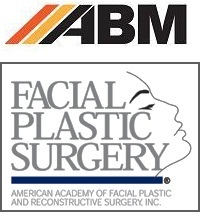 ABM is honored to be selected by the Academy for 3 years now to be the digital marketing expert chosen to train their member physicians on all things digital
San Diego, CA (PRWEB) October 26, 2016
Timour Haider, Managing Director of Aesthetic Brand Marketing Inc. (ABM) joins the faculty of the largest professional society of facial plastic surgeons in the world #AAFPRS2016 . The Fall Meeting is the largest annual meeting of the Academy of Facial Plastic Surgeons, it attracts not only surgeons from the U.S. and Canada, but from around the world. It took place October 6-8, 2016 this year in the city of Nashville, TN. The Academy of Facial Plastic Surgeons is the world's authoritative body organizing the best of the best in facial plastic surgeons.
Again, this year The Academy of Facial Plastic Surgery has asked ABM's CEO Timour Haider to lecture member physicians on the latest trends in search engine advertising, positioning and brand building. Timour was hired to present marketing lectures to the annual symposium of facial plastic surgeons throughout the week of the event.
How To Establish A Brand for Both Patients & Google
For this meeting, Timour Haider has chosen to educate member physicians on the importance of building a brand in the online world. Member physicians expressed that building a truly sustainable brand on the internet is a significant challenge in today's day and age. Haider was tapped by the Academy to train surgeons on how to sculpt their image in the complex internet marketing world. The challenge is to build a brand that is respected by both current & new potential patients, in addition to, Google and the greater online world. AAFPRS surgeons participated in an interactive session with ABM's CEO about what works in today's internet landscape and how they can stay ahead of the curve.
Aesthetic Brand Marketing Exhibits at The Academy For Facial Plastic & Reconstructive Surgery
In addition to ABM's founder being invited to join the faculty of the AAFPRS symposium, ABM exhibited in the exhibit hall and provided member surgeons a custom and detailed marketing analysis for their practices. Attendees had the opportunity to have their marketing, branding and web efforts analyzed by our expert team of aesthetic marketing professionals.
Search Engine Optimization Continues To Evolve
Today, Google has 150 million indexed AMP documents in its index, and, encouraged by mainstream adoption outside the publishing industry just announced that users searching from mobile devices will be directed to the relevant AMP pages even if an equivalent app page exists. This means Google's decision is definitely in line with their aim of "bringing the mobile web on par with native apps and keeping Google relevant in the increasingly mobile-centric world we're living in," AMP is here to stay (and become omnipresent), whether you like it or not. If you were in attendance you would have gotten step-by-step instructions on exactly how to handle this for your practice. Contact ABM today to find out what you need to do.
About Aesthetic Brand Marketing Inc.
Aesthetic Brand Marketing Inc. is a boutique medical marketing agency with distinct expertise in servicing the elective health care industry. We specialize in custom tailored website marketing solutions designed to drive new potential patient inquiries. ABM's unique blend of internet consulting, search engine and social media marketing, interactive expertise & digital PR generate strong returns for our clients.
About The American Academy of Facial Plastic and Reconstructive Surgery (AAFPRS)
The American Academy of Facial Plastic and Reconstructive Surgery is the world's largest specialty association for facial plastic surgery. It represents more than 2,700 facial plastic and reconstructive surgeons throughout the world. The AAFPRS is a National Medical Specialty Society of the American Medical Association (AMA), and holds an official seat in both the AMA House of Delegates and the American College of Surgeons board of governors. AAFPRS members are board certified surgeons whose focus is surgery of the face, head, and neck. AAFPRS members subscribe to a code of ethics.