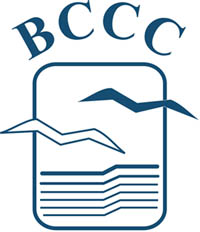 Partnering with Akademos enables us to bring down student costs by providing our students with an unmatched selection of affordable course materials in a wide variety of formats and purchase options
Norwalk, CT (PRWEB) October 27, 2016
Akademos, Inc., a leading provider of college bookstore solutions and integrated online marketplaces for educational institutions, announced today that Beaufort County Community College (http://www.beaufortccc.edu) has joined its fast-growing list of partner schools. Beaufort County Community College (BCCC), a public institution based in Washington, North Carolina, provides associate degree, diploma, certificate and continuing education programs for Arts and Sciences, Business/Industry and Allied Health. These programs are designed to help students transfer to a four-year college or go directly into the workforce, as well as serve individuals that simply wish to advance their skills.
Starting Spring Term 2017, BCCC students can shop for textbooks in new, used, rental and eBook formats on any device using a custom-branded version of the mobile-optimized Akademos online bookstore. Students can save an average of 60% off the list price of their course materials using Akademos' exclusive marketplace of over 18 million unique titles.
The next-generation Akademos online shopping platform will be fully integrated with BCCC's student information system (SIS), enabling students to see a personalized listing of the textbooks required for their courses and order books for an entire term in less than five minutes. Students will also be able to seamlessly apply financial aid to their course material purchases.
"The high cost of course materials was making it increasingly difficult for us to fulfill our mission to provide our students with an accessible and affordable education," said Mark Nelson, vice president of administration, BCCC. "Partnering with Akademos enables us to bring down student costs by providing our students with an unmatched selection of affordable course materials in a wide variety of formats and purchase options."
"Our unique marketplace and e-commerce platform will provide BCCC students with the choice, value and convenience they demand," said John Squires, chief executive officer, Akademos.
"We're looking forward to working with BCCC to provide their students with a highly personalized and intuitive course material ordering experience."
To learn more about expanding affordable textbook options for students and online bookstore offerings for educational institutions, visit http://www.akademos.com.
About Beaufort County Community College (BCCC)
BCCC, based in Washington, North Carolina, began with the operation of a practical nursing program in 1949, under the direction of the State Vocational and Adult Education Department. Today, the public institution functions as a comprehensive community college offering continuing education and awarding associate degrees, diplomas, and certificates for just under 2,000 students. BCCC is accredited by the Southern Association of Colleges and Schools Commission on Colleges
About Akademos
Akademos offers customized, online bookstore services and solutions that support what's most important to institutions - from full-service virtual bookstores to unique partnerships and products supporting on-campus shops. Akademos delivers cost savings on course materials for students while providing administrators and faculty with critical control over the textbook delivery process.
Akademos offers an innovative textbook marketplace, best-in-class eCommerce platform, eLearning solutions, and a unique adoption and analytics portal. The company's comprehensive supply-chain solution and commitment to responsive personal service makes it the choice of leading institutions throughout the country.
Akademos helps institutions deliver the right course materials, at affordable prices, on time. Learn more at http://www.akademos.com.