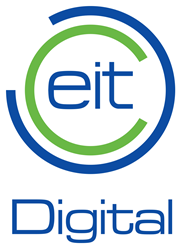 APPRL has developed a product that solves some big challenges that brands, retailers, influencers and media houses are now facing because of the rapid transformation of digital media.
Brussels, Belgium (PRWEB UK) 26 October 2016
APPRL, an innovative solution for Shoppable Content Advertising, announces a €1.25m fundraising to scale across Europe, with the support of EIT Digital. The funding round was led by Spintop Ventures, joined by business angels with a strong advertising and media background. APPRL connects style influencers and premium media with brands and retailers by getting products promoted through the content they write and publish. The financing will be invested in further technological development of APPRL to enable a better influencer marketing for brands and retailers.
"APPRL has developed a product that solves some big challenges that brands, retailers, influencers and media houses are now facing because of the rapid transformation of digital media. We enable new revenue streams for influencers and digital magazines by making it super simple to create great shoppable content in just minutes," says Gustav Gisseldahl, APPRL Co-founder and Head of Business Development.
"We want to create a new standard for digital marketing. We've already become the main marketing channel for many of the brands we're working with even though we've just built a first version of the tool," says Martin Landén, APPRL Co-founder & CEO.
The platform developed by APPRL makes it possible for premium lifestyle media & influencers to connect the content of articles or magazines with the final goods the reader can then purchase. Hence it offers its users the ability to monetise their content in a way that their readers love. These influencers and digital magazines can create, with the APPRL technology, interactive collages, popup shops and other types of articles with products that the readers can buy.
Partners like Elle magazine, Net-A-Porter, Luisaviaroma, Thomas Sabo, Metro Mode, Gina Tricot and many more already use the APPRL solution.
"APPRL's business is a splendid example of a business model with an ability to scale globally. This fundraising involving media and advertising specialists together with a Venture Capital fund specialized in their vertical gives the company an excellent capital structure to build a huge technology enabler for brands and retailers," commented Daniel Michel, Head of Access to Finance at EIT Digital.
The EIT Digital Accelerator comprises a team of experienced business developers and finance experts operating from 13 cities across Europe as well as a hub in San Francisco. Since 2012, they have supported more than 200 startups to access new markets and helped them raise more than €75 million in investment to date. As part of the Accelerator the Access to Finance program opens doors to European and international venture capital funds, helping company founders and CEOs get all-important first-meetings with investors seeking to finance fast-growth business opportunities.
About APPRL
APPRL's award-winning product makes it super simple for the top influencers and premium media within the fashion and lifestyle segments to create different types of shoppable content, for example different types of shops, photos tagged with products and other formats, with products from the world's best online stores. For brands & retailers, APPRL offers a marketing channel with 20-40x higher effect than traditional display advertising. APPRL enables influencer marketing at scale, as an integrated, bridging infrastructure between influencers & brands/retailers.
APPRL was founded in 2012 by Martin Landén and Gustav Gisseldahl.
About EIT Digital
EIT Digital is a leading European open innovation organisation. Our mission is to foster digital technology innovation and entrepreneurial talent for economic growth and quality of life in Europe. We bring together entrepreneurs from a partnership of over 130 top European corporations, SMEs, start-ups, universities and research institutes.
EIT Digital invests in strategic areas to accelerate the market uptake of research-based digital technologies and to bring entrepreneurial talent and leadership to Europe. Our innovation and education activities are organised in and around our co-location centres, where students, researchers, engineers, business developers and entrepreneurs come together to drive the digitalisation of society.
EIT Digital is a Knowledge and Innovation Community of the European Institute of Innovation and Technology (EIT). Since 2010, EIT Digital is consistently mobilising talents, ideas, technologies, investments and business across Europe and beyond to stimulate disruptive digital innovation. The headquarter is in Brussels with co-location centres in Berlin, Budapest, London, Helsinki, Madrid, Paris, Stockholm, Trento, as well as a hub in Silicon Valley.
For more information visit: http://www.eitdigital.eu/
Follow EIT Digital on Twitter: @EIT_Digital