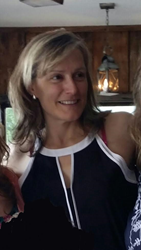 Annapolis, MD (PRWEB) October 26, 2016
Dr. Kim Ross is a trusted dentist who honors National Dental Hygiene Awareness Month by teaching patients the importance of treating gum disease in Annapolis, MD. Dr. Ross and her skilled team are now accepting new patients with gum disease symptoms for treatment with or without a referral. The prevalence of gum disease in the United States has been estimated by the Centers for Disease Control and Prevention (CDC) to be almost 50 percent of American adults; however, many patients who have it are completely unaware. Understanding the symptoms of the condition and receiving treatment right away help patients avoid more serious and painful consequences of the disease.
Patients with gum disease in Annapolis, MD, are urged to meet with Dr. Ross, trusted dentist, to find out what treatment option is recommended for their case. For the best outcome, it is recommended that patients receive treatment at the earliest sign of this disease. Early symptoms of gum disease, also referred to as periodontal disease, may include consistently bad breath and gums that bleed during and after brushing. As symptoms are left to develop untreated, they can eventually become more painful and serious. Symptoms of advanced periodontal disease include receding gums, sensitive teeth, loss of bone and soft tissue, and tooth loss.
Dr. Ross offers a variety of treatment options for those who have periodontal disease, including periodontal maintenance and scaling and root planing. During periodontal maintenance appointments, the depth of the periodontal pockets is recorded and the patient's overall periodontal health is evaluated before thorough, specialized cleanings. Scaling and root planing is a nonsurgical treatment that involves the use of uniquely designed tools to remove the accumulation of plaque and calculus below the gum line. This deep cleaning procedure helps to smooth the surfaces of the teeth and clean them in order to encourage reattachment of gum tissue.
Patients with gum disease in Annapolis, MD, are now invited to receive a consultation with Dr. Ross, experienced dentist. Appointments can be scheduled by calling 410-626-7018 and speaking with an experienced team member.
About the Doctor
Dr. Kim Ross is a general dentist offering customized dental care to patients in Annapolis, MD. Dr. Ross has been in practice since 1992 and believes that staying up-to-date on the latest advancements in dentistry through continuing education courses is vital to offering leading care. She is an active member of the Academy of General Dentistry, among other organizations. Dr. Ross, and her compassionate team, offer a wide variety of dental services including dental implants, periodontal maintenance, sleep apnea treatment and full mouth reconstructions. To learn more about Dr. Ross and her team, visit http://www.drkimrossdmd.com or call (410) 626-7018 to schedule a personalized consultation.