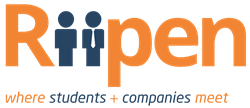 The NobleStream team has already demonstrated a keen eye for innovative, forward-thinking institutions that view project-based learning as an imperative form of education.
(PRWEB) October 28, 2016
In today's increasingly challenging and fast-changing work landscape, higher education institutions and employers alike have a mutual need to ensure that students graduate with a strong foundation of career-ready skills, and are on-track for lasting success. It's in light of this essential goal and commitment that leading education consultancy NobleStream has proudly welcomed Riipen to its ecosystem of best-in-class solution providers.
Riipen's innovative learning platform enables higher education institutions to partner with progressive companies, and ultimately provide students with meaningful, professional and experiential project-based learning that aligns with their curriculum and knowledge path. In addition to learning valuable industry-verified skills, students have the opportunity to build a well-rounded and impressive "virtual portfolio" to share with potential employers, and prove that they have the employable skills necessary to be successful in the world of work -- and not just the classroom.
As part of the new partnership, NobleStream will work closely with Riipen's leadership team to identify higher education institutions, programs and faculty that would benefit from leveraging Riipen's innovative solution in their environment.
"As noted by the Association for Supervision and Curriculum Development, today's students need to graduate prepared to meet the rigorous demands of the 21st century, technology-led workplace," commented Howard Weiner, NobleStream's Managing Partner. "However, in the current system, academic value doesn't necessarily translate to industry value – which is undermining success for students, higher ed organizations and employers. At NobleStream, we have a core focus on career readiness, and this dynamic partnership with Riipen helps us deepen and evolve this commitment."
"NobleStream sees the true value in project-based learning, and that's one of the reasons we are so happy to be partnering with them," said Richard Tuck, CEO of Riipen. "They speak with educators daily, so they are well-versed in the myriad challenges that students face upon graduation. The NobleStream team has already demonstrated a keen eye for innovative, forward-thinking institutions that view project-based learning as an imperative form of education. With their help, we'll be giving more students the opportunity to collaborate with real world companies and earn industry-verified skills to become better prepared for the modern workforce."
In a related announcement, Riipen's Co-Founder Dana Stephenson will be featured in a NobleStream "Colloquium" webinar on November 17, 2016 at 4:00pm (EST). Dana will discuss changes and trends in the student lifecycle, and the importance of connecting students with meaningful experiential learning opportunities so they can thrive in their careers and lives ahead. More information and online registration is available at: http://noblestream.com/fall-2016-noblestream-webinar-program.
For all other details including media inquiries, contact Alex Pooler at alex(at)noblestream(dot)com
About NobleStream
NobleStream represents a portfolio of fourteen best-in-class educational solutions companies, including multiple Gates Grant recipients. We collaborate with key stakeholders at institutions across the country, working to confront some of today's most critical issues in education. We help assess each institution's unique challenges, connect them to a suite of technology solutions, and then see it through to a successful and seamless implementation.
About Riipen
Riipen is an experience platform for higher educational institutions that helps students graduate with the employable skills and industry connections necessary to get relevant employment upon graduation. Riipen connects faculty and students, inside and out of the classroom, to organizations that want a more effective and engaging way to create brand awareness and recruit on campuses across the globe.