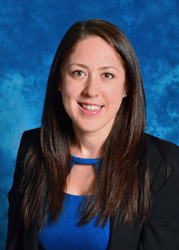 "At Allegheny Health Network, we offer some of the most innovative clinical trials and treatments available for pancreatic cancer, giving patients a variety of options in surgery, chemotherapy, targeted therapies and radiation therapy."
PITTSBURGH, Pa (PRWEB) October 27, 2016
The National Pancreas Foundation (NPF), a nonprofit organization that provides hope for those suffering from pancreatitis and pancreatic cancer, has designated Allegheny Health Network (AHN) as a National Pancreas Foundation Center for the treatment and care of patients with pancreatic cancer, one of just 28 such centers nationwide.
NPF Centers are based at premier healthcare facilities that focus on multidisciplinary treatment of pancreatic cancer, treating the "whole patient" with a focus on the best possible outcomes and an improved quality of life. AHN joins other nationally recognized healthcare organizations, including the Cleveland Clinic, Massachusetts General Hospital and the Mayo Clinic in earning this designation.
"We are honored by our designation as a National Pancreas Foundation Center for pancreatic cancer treatment," said David Parda, MD, Chair, Allegheny Health Network Cancer Institute. "We share the Foundation's philosophy of providing compassionate, innovative, multidisciplinary care that encompasses the total well-being of each individual patient."
According to the NPF, people coping with pancreatic cancer or other pancreatic disorders may find inconsistencies in the level of care they receive. The NPF Centers designation helps facilitate the development of high-quality, multidisciplinary care approaches for the field. Designated centers are also at the forefront of advancing research and leading the way for heightened awareness and understanding of pancreatic cancer among community physicians, allied health professionals, patients, families and the general public.
"Being an approved NPF Center is an important recognition," said NPF Center Task Force member Eileen O'Reilly, MD. "Having the NPF Center designation will help distinguish institutions whose focus is on a multidisciplinary, patient centered approach to their care."
Approved NPF Centers go through an extensive auditing process and meet criteria developed by a task force made up of invited subject matter experts and patient advocates. The criteria includes having the required expert physician specialties such as oncologists, gastroenterologists, pancreatic surgeons, interventional radiologists, palliative care services and clinical trials, along with more patient focused programs such as a pain management service, psychosocial support and more.
"At Allegheny Health Network, we offer some of the most innovative clinical trials and treatments available for pancreatic cancer, giving patients a variety of options in surgery, chemotherapy, targeted therapies and radiation therapy," said Suzanne Schiffman, MD, surgical oncologist specializing in hepatobiliary surgery at AHN.
In addition, AHN's Institute of Cellular Therapeutics, led by Massimo Trucco, MD, is known for pioneering research and treatment of patients who suffer from chronic pancreatic diseases, including pancreatitis and type 1 diabetes. The Institute's Islet Cell Isolation Laboratory is one of just a few in the nation that supports an innovative therapy in which islet cells, such as those that produce insulin, are extracted from a donor pancreas or the patient's own removed organ and transplanted back into the body.
For more information about the National Pancreas Foundation, our NPF Centers for pancreatitis or pancreatic cancer, please visit http://www.pancreasfoundation.org.
For more information on cancer care at AHN, call 412-DOCTORS (362-8677) or visit http://www.ahn.org/cancer-institute
About Allegheny Health Network
Allegheny Health Network is a western Pennsylvania-based integrated healthcare system that serves patients from across a five state region that includes Pennsylvania, Ohio, West Virginia, Maryland and New York. The Network's Cancer Institute offers a complete spectrum of oncology care, including access to state-of-the-art technologies and new therapies being explored in clinical cancer trials. Allegheny Health Network has one of the largest networks of radiation oncology clinics in the country credentialed by the American College of Radiology. This accreditation signifies exceptional cancer care quality, safety and patient outcomes. AHN is also ranked in the top 10 percent nationally for cancer care quality, according to Comparion® Medical Analytics, 2016 National Quality Rating. AHN also has a formal affiliation with the Sidney Kimmel Comprehensive Cancer Center at Johns Hopkins, one of the nation's 41 comprehensive cancer centers designated by the National Cancer Institute, for research, medical education and clinical services.
To schedule an appointment with an AHN oncologist, please call 412.DOCTORS or visit http://www.ahn.org/find-a-doctor.