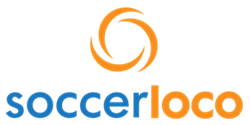 The fact that Rush Soccer, the largest youth soccer club organization in the world, chose soccerloco as its partner is an honor
San Diego, CA (PRWEB) October 28, 2016
soccerloco, the leading destination to buy premium soccer cleats, jerseys, apparel and equipment nationwide, is announcing a newfound partnership with Rush Soccer, the largest global youth soccer club. soccerloco will now be Rush Soccer's official fan gear and tournament vendor. The partnership will affect both online purchases as well as in-store purchases with discounts to club members. Rush Soccer Member Clubs are encouraged to use soccerloco as their official tournament vendor.
"The fact that Rush Soccer, the largest youth soccer club organization in the world, chose soccerloco as its partner is an honor," said John Lococo, CEO and founder of soccerloco. "We are confident that the Rush Soccer fan gear will sell very well on our site and will introduce a new line of amazing products to an eager customer base."
Rush Soccer's President/CEO, Tim Schulz, had this to add, "soccerloco is a perfect fit for us with a national presence and local club level customization. Their brand, sound leadership, and 'fun' apparel designs bring Rush a lot of value. We are very happy."
As a part of the agreement, soccerloco will provide Rush Soccer an everyday standard discount off of suggested retail prices to all players, parents, and coaches of its Member Clubs. soccerloco will also be selling Rush Soccer fan gear through its easy-to-use online Team Room to make custom ordering quick and seamless.
About soccerloco
Founded in 1997, soccerloco has rapidly grown into the top destination to buy premium soccer shoes, jerseys, apparel and equipment; both online and in-store. The company carries all of soccer's top brands and dominates the competition in offering their customers the best variety of hand-selected soccer gear on the market. From its European Bootroom-inspired retail store fronts to its digital showrooms online, soccerloco continues to push the envelope when it comes to innovating and advancing the soccer gear shopping experience. For more information, please visit soccerloco.com/ or follow their Twitter and Facebook pages.
About Rush Soccer
Rush Soccer was formed in 2002 under the leadership of the Colorado Rush Soccer Club in order to broaden the scope of its effective coaching, player development and administrative methodologies to a national level. Through its affiliations with qualified soccer clubs throughout the United States, Rush Soccer uses personnel, technical and intellectual property exchanges to create efficiencies through economies of scale, promoting players, coaching and tournament exchanges, developing proprietary informative applications, offering administrative and technical consulting, streamlining branding opportunities and maximizing the potential for fundraising and sponsorship support.