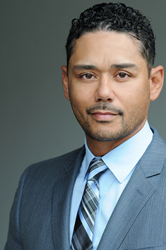 We made an initial donation of $10,000 to the campaign earlier this year, and have pledged to make further contributions in the future.
Los Angeles, CA (PRWEB) October 31, 2016
As a top-tier public research university located in the most multi-ethnic and multicultural city in the world, UCLA's influence is as far-reaching as it is profound. Rooted in its public mission to provide education and opportunities for all, UCLA is a powerful force for innovation and positive change, committed to making a difference in individual lives—and to making the world a better place.1
Payscout, a leading global payment processing provider, is a recognized supporter of the UCLA Chancellor's Centennial Campaign, commemorating the institution's 100th anniversary in 2019. Since the campaign kicked off in July, 2012, it has raised over $2.8 billion—about two-thirds of the goal—which stands at $4.2 billion by 2019.
CEO Cleveland Brown noted, "In honor of our Payscout Gives initiative and our belief that every individual has a social responsibility to make the world a better place, we have pledged to remain continually involved in the campaign as it progresses. We made an initial donation of $10,000 to the campaign earlier this year, and have pledged to make further contributions in the future."
Payscout Gives comprises a series of community outreach initiatives which focus on supporting education and social entrepreneurship.2 It is the umbrella under which all of the company's corporate social responsibility (CSR) efforts are categorized, including the Centennial Campaign, UCLA guest lecture programs, and becoming a "Champion" of the Jefferson Awards Foundation, the nation's most prestigious and longest-standing organization dedicated to inspiring and celebrating public service.
By way of example, Brown and COO Juan Sotelo served as judges for the 2016 UCLA Social Enterprise Academy Showcase and Symposium.3 The Social Enterprise Academy was created to support nonprofit organizations in developing and launching social enterprises. Sotelo served as a first-round judge, and Brown had the privilege of assisting in the selection of the finalists.
"The Chancellor's Society is so grateful to partner with Payscout," said Cynthia Scott, Regional Director of UCLA Development. "They share their time, talents, and treasures as True-Blue Bruins in our community who know that a gift to UCLA is a sound investment in the future generation of leaders."
"Not only is our entire Payscout employee family involved in our commitment to the UCLA Centennial Campaign," Brown emphasized, "but we're reaching out to our roster of global clients to join this extremely worthwhile effort."
About Payscout, Inc.:
"Payscout Supports the Entrepreneurial Dream One Transaction at a Time."
Payscout is a global payment processing provider covering six continents by connecting merchants and consumers via credit, debit, ATM and alternative payment networks. What differentiates Payscout is its mission "to support the entrepreneurial dream one transaction at a time." Payscout achieves this by being a thought leader in the payments industry. Its "Go Global Now" technology platform gives merchants instant access to 100+ countries, billions of consumers and trillions of dollars. Payscout offers payment processing solutions for brick-and-mortar and eCommerce transactions, and has earned acclaim as a new-generation provider of merchant banking services, specializing in online/eCommerce retailers with a predominant proportion of card-not-present (CNP) transactions; it is one of the few providers to deliver a true global payment solution that encompasses all merchant risk verticals. Customers can access Payscout's credit card processing services via a state-of-the-art, web-based user portal and through direct interactions with highly-trained experts. In addition to supporting thousands of clients across a multitude of industries and all 50 American states, Payscout maintains global partnerships with VISA USA, Bank of America Merchant Services, VISA Europe, VISA Latin America, VISA Asia Pacific, MasterCard Worldwide, China Union Pay, Deutsche Bank, First Data and Payscout Brazil. Payscout was recognized as one of America's fastest-growing privately-held companies in 2014, 2015, and 2016, ranking #2,416 in 2014, #434 in 2015, and #383 in 2016 on Inc. Magazine's Inc. 500/5000 list. Within the financial services industry, Payscout placed #140 in 2014 and #24 in 2015. For more information, visit http://www.payscout.com.
1. "What Is The Centennial Campaign for UCLA?" N.p., n.d. Web.
2. "Payscout-and-jefferson-awards-foundation-partner-to-power-public-service." N.p., n.d. Web.
3. "Fifth Annual UCLA Social Enterprise Venture Competition & Showcase." N.p., n.d. Web.