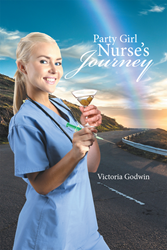 Orlando, Fla (PRWEB) October 31, 2016
The severity of drug abuse in the country is evident as Victoria Godwin details the impacts of addiction in her debut novel, "Party Girl Nurse's Journey."
Based on a true story, Godwin's book focuses on a woman whose family fell into a world of drugs, adultery, and financial greed. Through religion, she learned to fill the void in her heart by accepting love and guidance from God. Inspired by her father, who was a doctor, Godwin also dedicated her life to medicine by becoming a registered nurse.
"The main character had a seemingly perfect childhood," Godwin said. "But when she becomes a witness to the destruction caused by drugs, her whole life changes as her loved ones become different people as a result of addiction."
Although she faced many challenges as a wife and a mother, Godwin shares her personal story about overcoming difficult times with a strong sense of faith and continuous prayer.
"The drug world is killing our youth and destroying our society, but no one is ever alone—God is always with us," Godwin said.
"Party Girl Nurse's Journey" is a tale of forgiveness and redemption that provides hope to those seeking answers to the challenges of life.
"Party Girl Nurse's Journey"
By Victoria Godwin
ISBN: 978-1514487426
Available in eBook, hardcover, and paperback
Available on Amazon, Barnes & Noble, and Xlibris Press
About the author
Victoria Godwin is a devoted mother of four and is guided daily though the strength of her faith and relationship with God.
# # #
Review Copies & Interview Requests:
LAVIDGE – Phoenix
Bryan Beach
480-998-2600 x 510
bbeach(at)lavidge(dot)com
General Inquiries:
LAVIDGE – Phoenix
Kalin Batts
480-998-2600 x 524
kbatts(at)lavidge(dot)com