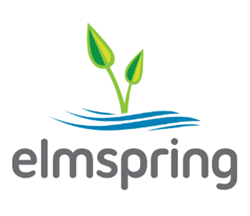 Tech innovation is now a fact, and the best minds in the business are embracing it eagerly
Chicago, IL (PRWEB) October 27, 2016
The elmspring accelerator, a seed-stage accelerator for real estate tech startups, has just concluded its 2016 Rush event to connect participating startups with the investor community. The elmspring Rush is part of a four-month intensive program for ten promising startups in real estate technology and related fields.
In his introductory remarks, elmspring advisor and Harrison Street Real Estate Capital Co-founder, President and CEO Christopher Merrill stressed the importance of emerging technologies in the real estate field. "Real estate may be a late adopter of new technologies," says elmspring co-founder Tom Bretz, "but tech innovation is now a fact, and the best minds in the business are embracing it eagerly. Christopher Merrill set the tone for this event by looking at our startups through the eyes of a proven leader in more traditional aspects of the business. The next leaders in this field will be the ones who pioneer and embrace technologies that connect, engage and anticipate."
SunBeam Marketing organized the event at the chic Venue SIX10. The 300 attendees enjoyed a night of networking, presentations by elmspring participant companies, live entertainment and catering by Blue Plate. Attendees included leading investors, real estate professionals and recent elmspring alumni, who have gone on to raise $4.6 million in venture capital.
Participants who presented at the elmspring Rush event included:

2Finda, a peer-to-peer digital marketplace monetizing underutilized real estate assets by connecting people looking for a space with property owners.
BlueCrates, a valet storage-on-demand company using a tech enabled platform to provide affordable and effortless consumer and commercial solutions.
Bright Policy, a home insurance platform for the digital native.
Capital Construction Solutions, a predictive analytics risk management platform for the real estate development and construction industry.
Enodo Score, a predictive analytics platform that is fundamentally transforming real estate investment analysis.
FoggyTrail, seamlessly connecting people with the great outdoors, through community marketplace of hunters, anglers and landowners.
Kahoots, a revenue acceleration tool for high-performing realtors.
LoudSteps, an assistive technology platform for people with visual impairments, helping them navigate complex indoor spaces.
ParqEx, the private parking marketplace to help solve the urban parking problem.
RentHub, streamlining market intelligence for the rental housing industry.
Executive Director Bob Gillespie sees a bright future for elmspring and these startups. "Our startups received consistently high marks from our board and the investor community," says Gillespie. "Investors agreed with our view that these companies are on the verge of scalability. This is how we know we've done our job as an accelerator program. Startups come in with great ideas in various states of development, and we get them ready for investment and growth."
The elmspring accelerator program provides startups with seed capital, mentorship, and access to the individuals and resources they need to prepare for market and partnership with investors. The latest session has already raised $3.3 million in funding.
For media and investor inquiries, for video footage or to set up meet and greets, please email info(at)elmspringaccelerator(dot)com.