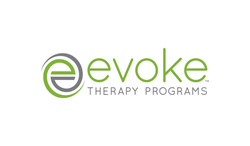 SANTA CLARA, Utah (PRWEB) October 27, 2016
For a limited time, you can catch a piece of the serene wilderness in one of the busiest, noisiest cities in the world. From October 21 through November 13, New York City will be home to a pulsating new multimedia documentary theater piece called Wilderness in which families search for connection and hope as they learn how to survive under the extraordinary pressures and complexities that accompany coming of age in today's world.
Wilderness is anchored by six real Evoke Therapy Programs families' stories, narratives that spotlight issues of mental health, addiction, and gender and sexual identity. The performance comes to life at the Abrons Arts Center, presented by the award-winning En Garde Arts.
"We are delighted to be a part of this amazing production and extremely pleased to bring these stories of struggle, determination and perseverance to life," said Brad Reedy, PhD, clinical director and co-founder of Evoke Therapy Programs. "This project is a labor of love for all those involved."
Wilderness is executive produced by Anne Hamburger and co-written and directed by Seth Bockley. It was inspired by Hamburger's own personal journey with her son. "As a parent, there has never been a more difficult moment than when I had to admit that my child needed more help than I could provide," said Hamburger. "But, as an artist, I knew that we weren't alone and that our shared human experience demanded a home on stage, where I could use the power of theatre to explore the wilderness of emotions that knows no societal boundaries."
In Wilderness, six adolescents stand at the brink of emotional chaos, lost in social stigma, insecurity, aggression and anger. As the play's official website description states: "Parents risk losing their children forever. Thoughts race. Emotions fire. Isolation intensifies. One question emerges: how do we persevere when we feel most alone in the world?"
Wilderness takes the audience to the high desert of southern Utah where peers share their thoughts and feelings with therapists and one another, and try to unearth the courage to change. Video and projection design combine sweeping video landscapes with documentary footage of parents as the show veers from familiar domestic confines to the environs of the high desert.
For tickets to Wilderness, visit abronsartscenter.org or call 212.352.3101.
ABOUT EVOKE THERAPY PROGRAMS
Evoke Therapy Programs provide personalized therapeutic care with a focus on whole-health. Evoke's programs include wilderness therapy for adolescents and young adults, individual and family therapy intensives, and adventure pursuit programs. Evoke's whole-health treatment considers all aspects of a client's health, focusing on their emotional, mental, spiritual, and physical well being. Evoke Therapy Programs uses the inherent human connection to the outdoors to facilitate lasting change. To learn more about Evoke Therapy Programs visit http://www.evoketherapy.com.