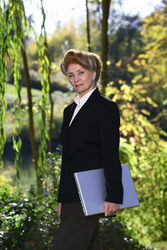 Grants Pass, OR (PRWEB) October 27, 2016
Water Life Science® advocate Sharon Kleyne, host of The Sharon Kleyne Hour Power of Water syndicated radio program on Voice of America, and Founder of Bio-Logic Aqua® Research Water Life Science®, recently announced a bold new global move into the landscape of E-commerce.
"E-commerce is the wave of the future," said Sharon Kleyne, "and the future is now. Not only will E-commerce expand our company sales worldwide, it will increase IP assets and provide a more intimate platform from which we'll deliver our water education research and technology to a global audience."
Sharon Kleyne is especially enthusiastic about E-commerce opportunities in education. "It has long been our goal at Bio-Logic Aqua® Research Water Life Science®," said Kleyne, "to teach everyone on earth about the loss of the earth's and the body's water vapor through evaporation, and the need to supplement both." Kleyne, who also leads the research center at Bio-Logic Aqua® Research Water Life Science®, described how the human body begins a process of evaporation the moment it is born. The evaporation process continues until death, yet health can be maintained and life extended if one regularly supplements the eyes and skin.
Three products developed by Sharon Kleyne and the research center at Bio-Logic Aqua® Research Water Life Science® are the only pure water products in the world to supplement the eyes and skin for water loss due to evaporation.
Nature's Tears® EyeMist® is the only Trade Secret tissue culture grade water product to treat over-evaporation of the tear film covering the eye, which is 99% water, and dry eye disease on the planet."Eye drops and saline solutions are only temporary fixes. They can blur eyesight and increase irritation over the long run," said Sharon Kleyne. Nature's Mist® Face of the Water® is available for supplementing body vapor loss of the skin (70% to 76% water) and Bio-Med Wash® is the first portable, non-saline, non-chemical, emergency eye, burn and wound wash product test-marketed and released worldwide. The Trade Secret tissue culture grade water that neither burns nor blurs is not administered as droplets. Instead, Bio-Med Wash® treats a wound with a painless, pure micron mist from a personal, portable hand-held humidifier that is easy and even fun to use.
The e-commerce platform will make it possible for Bio-Logic Aqua® Research Water Life Science® to reach many millions more with these original, signature products. It will also make more accessible Sharon Kleyne's extensive educational materials on water vapor due to evaporation, its loss and supplementation. Kleyne, recognized the world over by scientists, researchers, physicians and universities for her groundbreaking water research and discoveries, has always believed that water research is the key to improving global health and finding cures for a host of human diseases. Bio-Logic Aqua® Research Water Life Science®'s intention is to create a hub of 10,000 Water Life Science entrepreneurs who are also health educators and eco-benefactors. They will be supported and backed up by a vibrant network of valuable IP and staff support.