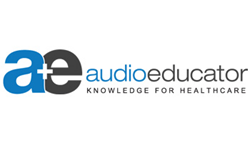 Learn to defend yourself in fraud audits such as fee forgiveness audits and get a list of patient forms essential to the appeals process
Durham, NC (PRWEB) October 27, 2016
AudioEducator will host a Live Webinar presented by noted expert Thomas J. Force, Esq. titled "Update on Federal Litigation Affecting out of Network Providers" on Thursday, Nov 03, 2016, which will assist in defending from fraud audits such as fee forgiveness audits and get a list of patient forms essential to the appeals process.
A provider that has not contracted with an insurance company for reimbursement at a negotiated rate is an out-of-network (OON) provider. There are some health plans, like HMOs, which do not reimburse out-of-network providers at all. In such cases, the patient would be solely responsible for the entire amount charged by the doctor. There are some other health plans which would offer coverage for out-of-network providers; however, the patient responsibility would be more than what it would be if one was visiting an in-network provider.
In order to get an idea of the strategies concerning various health plan insurers, monitoring of federal cases needs to be done as there are memoranda and motions within them that outlines the different positions of the health plans concerned to topics like, fee forgiveness, fraud audits, balance billings and recoupments. OON providers cannot possibly obtain proper reimbursement and keep themselves compliant in the current climate without understanding relevant federal laws and cases interpreting these laws.
There have been various types of litigation concerning payment for OON services in recent years, which includes – provider and patient class action suits alleging that health plan benefit payments for OON services are unreasonably low or not consistent with the benefit descriptions included in members' health benefit brochures, hospital-based physician suits in which physicians are looking for billed charges from health plans for emergency care or other provided services. Then there are class action suits against hospitals which are filed by patients challenging the reasons of hospital-billed charges being billed to uninsured patients or patients for whom the hospital is OON.
For cases like these and of similar nature, a central issue often concerns the reasonableness of prices for OON services. Therefore, it is crucial to have a clear distinction between market transaction prices and billed charges, and for the court to know the health insurance affordability implications and the health care expense, if the health plan is needed to pay above-market price for OON services.
In this session, the focus will be on recent federal litigation by and against health plans by and against Out-of-Network (OON) Providers. This session will also provide strategies and techniques to assist in appealing out-of-network denied and under-reimbursed claims.
For more information visit: https://www.AudioEducator.com/medical-coding-billing/federal-litigation-affecting-oons-10-27-2016.html
Get $30 off on our conferences and webinars. Use Code PRWEB30 on checkout (applicable for all purchases).
About AudioEducator
AudioEducator is the country's leading source of knowledge and training for professionals in Medical Coding and Billing. Our healthcare conferences and webinars are conducted by nationally renowned experts, consultants and legal experts who provide a fresh perspective on healthcare issues and trends. AudioEducator offers important updates, regulatory knowledge and com information on the latest coding and billing news in various medical specialties. It has provided thousands of healthcare professionals the opportunity to get answers to their most complex questions directly from experts. To know more visit: https://www.AudioEducator.com