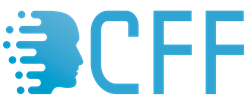 Cyber leaders across the nation are stepping up the call to action for establishing a secure cyberspace with the ability to have trusted collaboration at the Cyber Future Summit in Dallas, TX
Dallas, TX (PRWEB) October 27, 2016
With the ongoing spate of cyber issues, challenging us in various forms, from national security, to consumer security and privacy, there is no option but to stand up to it and have a concerted effort around addressing these threats. Cyber is an essential part of our personal life, as well as that of the national and overall global economy. Understanding the challenges, and taking definitive action towards solving these in a collaborative fashion is an imperative that cyber leaders have to take up. As the new digital technologies shape the world, and connectedness becomes the norm, there needs to be a focused approach to making the cyberspace secure and the entities within trusted.
Cyber leaders from across the nation felt the need to convene in a Summit setting, with the above objectives in mind and take positive steps towards establishing a secure cyberspace for the future. This led to the convening of Cyber Future Summit, a unique event focusing on action towards building a collaborative and trusted global platform for cyber. The Summit is presented by Cyber Future Foundation, in an interactive and leadership exercise format, where the leaders and futurists from different walks of life will gather not only to share ideas of building a trusted cyber but actually creating definite actionable guidance and frameworks towards Trusted Cyber and take it back to their respective constituencies.
About Cyber Future Foundation:
Cyber Future Foundation (CFF) is a globally accredited NGO and Texas registered Not for Profit [Texas 501 (c(3))] organization, Headquartered in Frisco, TX, United States. CFF was established by some of the cyber futurists and visionaries to work towards creating a trusted platform for cyber collaboration across the globe. The impetus for the creation of CFF was born from the flurry of cyber incidents that has left a trail of compromised public, private, and corporate security parameters across the globe. With a majority of organizations and individuals accepting the fact that they have had a data breach, global leaders from different spheres of society, such as those of us associated with CFF, saw an urgent need to provide a collective action focused on addressing the challenges of cyberspace. The urgency is now, the need is now, and the global requirement for privacy, respect, and trust in cyberspace has never been greater. CFF is a movement toward a brighter future for cyberspace, and all we do in it!
CFF's vision is to become the preeminent and standard bearing organization for international collaboration on trusted cyber, through fostering international cooperation towards digital enablement and connectedness beyond boundaries, while preserving the distinct regional and societal norms, ethos and boundaries, with respect to human liberty, equality and justice.
CFF's mission is to provide a collaborative platform for industry, public agencies and academia towards building a more trusted and secure cyber space at a global level. CFF provides a forum for sharing ideas at the highest level and a platform for converting them to action. CFF strives to tap into the collective innovation of the commercial domain, motivation and passion to serve respective communities from the public service agencies and quest for knowledge and research in the academic space, and engage the three domains to address the challenges and hone the potential of cyber space. CFF executes its mission through the Cyber Future Council, and the three Constituent Organizations: Cyber Defense Alliance, Cyber Peace Initiative and Cyber Trust Institute.
For more information, please visit us at http://www.cyberfuturefoundation.org