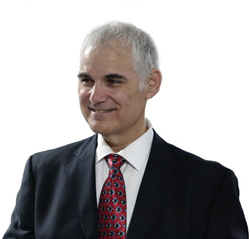 A Self-Directed Solo 401k can be a powerful tool for adding more diverse asset classes to one's retirement portfolio.
Charlotte, NC (PRWEB) October 28, 2016
In an article at http://www.AmericanIRA.com, Jim Hitt, the CEO of American IRA in Asheville, North Carolina, explained how people with small businesses or who work as independent contractors can have a retirement plan that's similar to the kind of 401k they might have through a traditional office job. The key, explains Jim Hitt, is to use a Self-Directed Solo 401k.
"People who are independent—whether they own their own business or they simply work on a contract basis—need to have retirement advantages as well," said Jim Hitt. "Our article at AmericanIRA.com explains how just about anyone can have the retirement account of a Solo 401k that functions much like an employer-based 401k."
Jim Hitt was quick to point out that there are substantial differences between a Solo 401k and a 401k and pointed to the article itself for people to better understand those differences.
"When you're an employee, you often have the advantage of 'matching' contributions from your employer," said Jim Hitt. "That's not so in this case, because you're both the employer and the employee." But high contribution limits gives retirement investors the ability to continue putting money away for retirement with the tax protections of an IRA.
Jim Hitt also noted that there are certain advantages to Self-Directing this kind of IRA, as Self-Directing allows people to borrow money to leverage investments. For example, a Self-Directed Solo 401k invested in real estate can borrow money to gain access to the types of investments they otherwise wouldn't have.
The article also notes how a Self-Directed Solo 401k can be a powerful tool for adding more diverse asset classes to one's retirement portfolio. Although the Solo 401k isn't always ideal if you plan on adding employees soon, it's important to weight whether or not it might be the right fit for you.
About American IRA, LLC:
Click here to claim one of our 7 Self-Directed IRA guide(s).
American IRA is committed to providing every client with gold-level service, regardless of account size. Experience their expertise through their certified IRA services professionals. Enjoy the value with one low annual fee of $285 with unlimited assets and unlimited account values. American IRA clients love the benefit of no charge for "All Cash" accounts. The performance of the American IRA staff is unmatched, with quick and efficient processing within 48 hours.
American IRA services thousands of clients and has over $300 million in assets under administration.
American IRA was built by investors for investors, and brings their successful investment experience to the table, providing excellent educational material showing the public that their Self-Directed IRA account can invest in a variety of assets such as real estate, private lending, limited liability companies, precious metals and much more.
American IRA is conveniently located in Asheville, NC and Charlotte, NC, and serves clients nationwide.