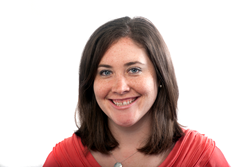 (PRWEB) October 28, 2016
Sandbox, one of the nation's leading independent full-service agencies, has appointed Lauren Goodwin and Bronwen Myers as producers.
Lauren Goodwin, promoted from the position of associate producer, will be taking on the responsibilities of lead producer for some of the agency's growing accounts. She joined Sandbox in 2013 and will be working on products in the oncology area. She reports to Steve Buecking, SVP, executive producer.
Before joining Sandbox, Goodwin was project manager for Comply, a brand-centric marketing agency in Naperville, Ill., where she served clients in the healthcare arena, as well as educational management, professional services as financial services accounts.
Newly hired Bronwen Myers will be managing one of the agency's largest oncology accounts, from tactics through execution, and will report to Jean May, VP, executive producer.
Myers joins Sandbox from Epic, Madison, Wisc., a software solutions company serving hospitals and healthcare organizations nationwide. During her four-year stint as project manager, she designed, implemented and managed the day-to-day activities involved in software installation projects for eight health care organizations, including academic, pediatric, multi-state and safety net hospital organizations. She also managed cross-functional customer teams in the implementation of health record systems, providing both technical and subject matter expertise to these teams.
An art aficionado, she also volunteers at the John Michael Kohler Arts Center, a contemporary arts center dedicated to making innovative arts programming accessible to a broad audience, where she has managed gallery installations and large-scale projects.
Myers holds a B.A. in Studio Art from Principia College, Elsah, Ill.
About Sandbox
Launched in 2016, Sandbox is a single independent, full-service agency formed by four complementary entrepreneurial agencies united by a "create better, together" ethos of collaboration. Headquartered in Chicago, Sandbox operates from seven locations across the U.S. and Canada. Its roster of clients includes some of the most respected names in human and animal healthcare, agriculture, biotechnology, financial services, travel, and consumer products. To learn more, visit sandboxww.com.