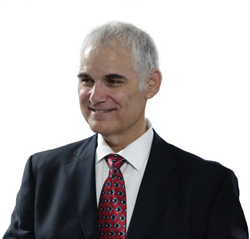 People want to get more for their money these days. If you're going to save aggressively, you want some say in where that money goes.
Atlanta, GA (PRWEB) October 29, 2016
When a recent article in Time Magazine highlighted how "supersavers" are sometimes saving as much as 20% of their income, it opened the minds of many to the realities of what it takes to retire comfortably in 21st century America. Now Jim Hitt, the CEO of Self-Directed IRA administration firm American IRA in Asheville, NC, is telling investors how they can "supercharge" their retirement by directing their own IRA.
With an article posted at http://www.americanira.com/home-links/supercharge-self-directed-ira/, Jim Hitt quoted a survey by Fidelity that found the average retirement savings is about 8.2 percent. In the article, Jim Hitt writes, "Unless the investor is getting some substantially above-market returns, that's not enough to replace the bulk of a Self-Directed IRA owner's pre-retirement income, on an inflation-adjusted basis."
Why are prospects so bleak for investors? Beating the stock market is one issue, as steady growth has been important for many investors but not enough to justify an all-in approach to the stock market. There are alternatives for investing, Jim Hitt notes, that allow people to diversify their asset classes as well as try investments like real estate.
Supercharging one's retirement usually requires certain habits, however. Jim Hitt notes that those savers who put their IRA on "autopilot" with automatic contributions tend to have more success in saving—it's much easier to put money away when savers hardly notice that it's gone in the first place. This eliminates the possibility of temptation, especially when a household is on a written budget. The fact that the money comes out of a paycheck or a checking account automatically helps people "mentally" put that money away.
Directing one's own retirement account is a new concept for some, Jim Hitt accepts, but he believes that more and more people are coming around to this way of retiring. "People want to get more for their money these days," Jim Hitt says. "If you're going to save aggressively, you want some say in where that money goes."
About American IRA, LLC:
Click here to claim one of our 7 Self-Directed IRA guide(s).
American IRA is committed to providing every client with gold-level service, regardless of account size. Experience their expertise through their certified IRA services professionals. Enjoy the value with one low annual fee of $285 with unlimited assets and unlimited account values. American IRA clients love the benefit of no charge for "All Cash" accounts. The performance of the American IRA staff is unmatched, with quick and efficient processing within 48 hours.
American IRA services thousands of clients and has over $300 million in assets under administration.
American IRA was built by investors for investors, and brings their successful investment experience to the table, providing excellent educational material showing the public that their Self-Directed IRA account can invest in a variety of assets such as real estate, private lending, limited liability companies, precious metals and much more.
American IRA is conveniently located in Asheville, NC and Charlotte, NC, and serves clients nationwide.