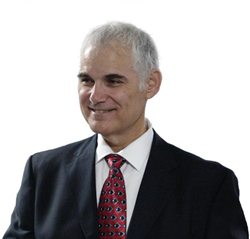 In these economic times, investors have to be smart about where they allocate their money.
Atlanta, GA (PRWEB) October 30, 2016
William Gross, formerly the head of PIMCO's bond investment desk, wrote a column for Janus Capital in which he explained that banks across the world have shrank yields from bond investments, with interest rates sinking to unprecedented territory. According to Gross, interest rates kept so artificially low can lead to de-incentivizing savings and investments, and the time may be for investors to look for alternate asset classes to find the retirement returns they need. The Self-Directed IRA may be one way to achieve this, according to Jim Hitt.
Jim Hitt, the CEO of American IRA in Asheville, North Carolina, agreed with Gross' analysis of the situation across the world. "It really is true, what Mr. Gross said about banks—and the consequences of these low interest rates," said Jim Hitt. "My perspective from the viewpoint of a Self-Directed IRA administration firm suggests to me that investors are looking for other ways to get the returns they need. When you take away interest rates, you also take away some of the incentives that retirement investors have for parking their money in bonds. Investors will go to other asset classes for security and for yields."
With a Self-Directed IRA, investors have access to a wide variety of asset classes, including real estate, private companies, and even precious metals. In fact, retirement asset limits typically include what investors cannot invest in, rather than what they can invest in.
"In these economic times, investors have to be smart about where they allocate their money," said Jim Hitt. "Getting a quality yield or return on investment isn't always easy. An investor has to open themselves up to all of the possibilities with regulatory limits. The Self-Directed IRA is a way for investors to open that door for themselves."
About American IRA, LLC:
Click here to claim one of our 7 Self-Directed IRA guide(s).
American IRA is committed to providing every client with gold-level service, regardless of account size. Experience their expertise through their certified IRA services professionals. Enjoy the value with one low annual fee of $285 with unlimited assets and unlimited account values. American IRA clients love the benefit of no charge for "All Cash" accounts. The performance of the American IRA staff is unmatched, with quick and efficient processing within 48 hours.
American IRA services thousands of clients and has over $300 million in assets under administration.
American IRA was built by investors for investors, and brings their successful investment experience to the table, providing excellent educational material showing the public that their Self-Directed IRA account can invest in a variety of assets such as real estate, private lending, limited liability companies, precious metals and much more.
American IRA is conveniently located in Asheville, NC and Charlotte, NC, and serves clients nationwide.