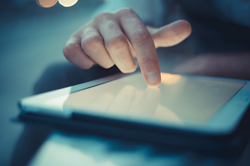 "The Virtual Sales Academy responds to many of the ongoing challenges faced by sales and L&D leaders," said Janet Garcia, Imparta's Commercial Director.
Austin, TX (PRWEB) October 31, 2016
Leading global sales training provider Imparta announces today the release of the Virtual Sales Academy™. The Virtual Sales Academy is an immersive, cloud-based, experiential technology platform that replicates a full sales academy in a digital form, allowing salespeople and managers to learn, refine and apply the skills that are central to success.
The Academy reimagines the delivery of sales training, and significantly raises the bar for online sales training. The Academy was originally designed in collaboration with Cisco for their Global Virtual Sales & Customer Success Organization.
"Face-to-face training is expensive and does not always engage a largely millennial salesforce, yet traditional e-learning fails to build real-world skills," said Richard Barkey, the founder and CEO of Imparta. "We've reimagined sales training by taking the best of what we know works in the traditional sales training world: the skill building, the assessments, the importance of manager interaction and coaching, and the play on the natural competitive instincts of salespeople. We've combined all that with the advantages digital learning offers: 24/7 learning, experiential scenarios and simulations, gamification and online social interactions. We have been determined to give learners the best possible experience."
The Curriculum
At the heart of the Virtual Sales Academy is the concept of customer-centricity. This concept is central to Imparta's proven Creating Client Value sales methodology, as deployed by many leading sales organizations, including GE, Intel, Cisco and Telefonica. Participants learn how to build their position as a trusted advisor to their clients, bringing insights that drive new opportunities. They hone their ability to understand and influence the customer's decision process in order to add value to it, but also to make sure that they maximize their win rate and the return on their invested time.
The Virtual Sales Academy curriculum also includes modules around interpersonal skills and negotiation, and an option to cover the organization's core products and services. The curriculum can be customized as required, and also adapts itself to the strengths and weaknesses of each participant.
Who Benefits?
"The Virtual Sales Academy responds to many of the ongoing challenges faced by sales and L&D leaders," said Janet Garcia, Imparta's Commercial Director. "The Academy is perfect for getting new hires up and running and accelerating their first sale. It can also help to reinforce existing sales academies and sales excellence programs, and allows L&D teams with limited budgets to provide sales training to a wider range of support roles than would normally be possible. It provides a platform for establishing a common understanding of client-centric sales language, particularly for organizations with dispersed salesforces."
Client Feedback
Director of Cisco's EMEA Sales Acceleration team, Tania Day, led the Cisco team that collaborated on the initial development of the Virtual Sales Academy as the Academy's first customer. "We couldn't find one, complete digital solution in the market that we believed would achieve our goals. So we asked Imparta to help us reimagine digital sales training. The program has been incredibly well received, particularly the interactivity of the sales simulations and the multiple learning mediums that appeal to our millennial learners. It's really scalable, and we've projected savings of $1 million in 3 years," said Day.
For more information please visit http://www.imparta.com/tivsa. If you would like to discuss the Imparta Virtual Sales Academy or Imparta's offerings, please contact us at tivsa(at)imparta(dot)com or call us directly at 512 514 6970. You can also visit our website at http://www.imparta.com or follow us on LinkedIn at http://www.linkedin.com/company/imparta.
About Imparta
Imparta improves its clients' business performance in the areas of sales and service, using highly practical and researched approaches, and an integrated solution that goes well beyond simple training interventions. Imparta's Capability Building® System combines assessment, training, coaching, application tools and impact measurement, using leading-edge technologies to create sustainable performance improvement.
With offices in the United States, Europe and Australia, Imparta has the capability to deliver worldwide programs in multiple languages with local knowledge and experience. Clients include GE, Intel, Cisco, Telefonica O2, and the WPP Group. Imparta has been a pioneer in sales academies and business simulations for 20 years, and the Virtual Sales Academy builds on this expertise and extends a world-class blended approach to a global audience.