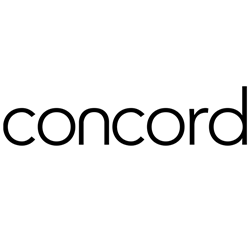 Having customized branding has helped us give our customers and vendors a much more personalized experienced when negotiating contracts with Concord.
San Francisco, California (PRWEB) October 28, 2016
Concord, a leader in contract management software, is pleased to announce it has just released its new personalized branding feature. This feature will allow Concord users to tailor their customers' experience by branding emails sent from Concord with their own company name and logo.
"We developed this feature in collaboration with our Enterprise users," said Matt Lhoumeau, Concord's CEO, "to give them a way to further represent their brands when negotiating and executing contracts on Concord."
Customize Company Info in Concord Emails
Concord users now have the option to change sender, subject, and branding of emails to contain their company address and logo, to help promote brand recognition and offer a more fully personalized experience for their customers and vendors.
Send Emails Directly from Company Servers
For users wishing to keep emails internal, they now have the option to choose to have all email invitations to collaborate on Concord be sent directly from their own company servers. This will give users more control and autonomy in the contract negotiation and execution process.
Personalize Contract Execution Page
Concord users now also have the option to choose the level of branding they wish to have present on the contract execution page within the Concord platform. Users can toggle branding on or off to give their customers a consistent experience during contract negotiation and execution.
About Concord
Trusted by 40,000 SMBs and Enterprises, Concord empowers businesses to execute and manage contracts in the digital age simply and quickly. Concord provides free and unlimited e-Signatures, collaboration tools such as online editing and discussion, and contract management features such as automated deadline alerts, for an unlimited number of contracts and an unlimited number of users.
Concord is committed to making sure that no one will have to manage a contract manually ever again and provides many of these key high-performance features for free — to everyone.
Visit Concord's website to find more information on how Concord is reinventing contract management.