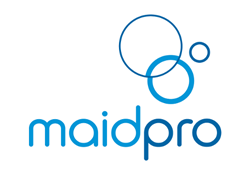 After retiring from the U.S. Air Force, we were certain owning a franchise was right for us and MaidPro was the total package. - Kevin & Sophia Suber, MaidPro Franchisees
Boston, MA (PRWEB) November 01, 2016
Residential cleaning franchise, MaidPro, is named to the Top Franchise for Veterans list by Franchise Business Review for the 6th straight year. The list was compiled using a franchisee satisfaction survey that included 3,500 veteran franchisees across 350 companies. MaidPro is one of only two residential cleaning franchises selected. MaidPro has dedicated themselves to providing military veterans and their families with an affordable franchise opportunity. Their current discount, valued at $15,000, includes a $3,000 discount from the initial franchise fee, $100 invoice credit per month for the life of the franchise agreement and direct financing or financing assistance to enable veterans to start their own franchise with virtually zero cash paid up front. MaidPro is a proud member of VetFran, an organization that provides access and opportunities in franchising to veterans and their spouses. Earlier this year MaidPro was also selected by Franchise Business Review as Top Low-Cost Franchise, Top Franchise for 2016, Forbes Top Ten Franchises to Own and America's Top 50 Franchisees by CNBC.
To get a free estimate for housecleaning services from MaidPro please visit http://www.maidpro.com.
About MaidPro
MaidPro is a Boston-based franchisor of house cleaning services with over 225 locations in 38 states, the District of Columbia and Canada. The company, which began franchising in 1997, takes pride in its strong owner community, cutting-edge technology and creative marketing. It has been honored with the Franchise Business Review's Four-Star Rating and Franchise 50 awards every year from 2006 to 2016 for owner satisfaction. MaidPro was named one of the Top 50 Franchises for Minorities by USA Today's Franchising Today. MaidPro is also a proud member of the International Franchise Association and the New England Franchise Association. The company can be found online at http://www.maidprofranchise.com.