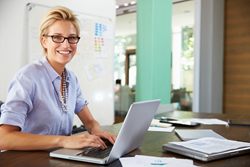 Business owners get a huge break with the much larger Section 179 deduction in 2016.
Hoboken, New Jersey (PRWEB) October 28, 2016
eMazzanti Technologies, a NYC area IT consultant and managed services provider (MSP), presents compelling information for business leaders considering end-of-year technology investments in a new article on the company's website.
The informative article explains how businesses can qualify for substantial Section 179 tax deductions up to $500,000. To stimulate business investment, the 2016 deduction limit was increased twenty-fold from $25,000 to $500,000 at the end of last year.
"Business owners get a huge break with the much larger Section 179 deduction in 2016," stated Jennifer Mazzanti, President eMazzanti Technologies. "Nearly all can benefit by modernizing their computers and networks."
Below are excerpts from the article "2016 Section 179 Tax Deduction Opens the Door to Substantial Technology Investment."
"If you have been putting off a substantial computer systems upgrade, 2016 is an excellent year to move forward and begin enjoying the full benefits of modern technology. The break you have been waiting for is here in the form of a greatly expanded Section 179 tax deduction."
"The increased 2016 Section 179 deduction is great news for business, but it gets better. Many business owners find that, if they lease or finance their Section 179 qualified equipment, the tax savings actually exceed the first year's payments on the equipment (making buying equipment profitable for the current tax year)."
"Section 179 offers small and mid-size businesses a great opportunity to maximize purchasing power. The lack of certainty over Section 179 expensing and bonus depreciation in prior years has influenced many entrepreneurs to delay large investments in computer equipment. The more liberal and stable expensing levels in 2016 allow them to invest with confidence," the article concludes.
Most of the equipment a business will purchase, finance or lease qualifies for the Section 179 Deduction. Business leaders are urged to make sure they do their homework to verify that the company is leveraging the deduction this year. Interested parties can Contact eMazzanti Technologies to discuss their Section 179 technology investment options.
Related resource information:
eMazzanti Offers EMV Credit Card Technology Upgrade Services in Advance of Fraud Liability Deadline
eMazzanti Technologies Offers Comprehensive IT Relocation and Upgrade Services
About eMazzanti Technologies
eMazzanti's team of trained, certified IT experts rapidly deliver cloud and mobile solutions, multi-site implementations, 24×7 outsourced network management, remote monitoring and support to increase productivity, data security and revenue growth for clients ranging from professional services firms to high-end global retailers.
eMazzanti has made the Inc. 5000 list seven years running, is a 2015, 2013 and 2012 Microsoft Partner of the Year, and a 5X WatchGuard Partner of the Year. Contact: 1-866-362-9926, info(at)emazzanti(dot)net or http://www.emazzanti.net Twitter: @emazzanti Facebook: Facebook.com/emazzantitechnologies.