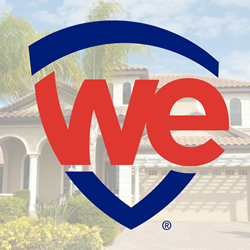 Jacksonville, Florida (PRWEB) October 29, 2016
2016 proved to be the year of change for We Insure Group. We Insure experienced ownership changes with current CEO Philip Visali purchasing 100% stock in We Insure Group, buying out the former CFO and 13 shareholders of the company. There have been changes in management, structure, departments and culture.
We Insure is operating more efficiently and profitably than ever. They have also added 14 new Florida Franchises through the 3rd quarter of 2016! With the new franchisees and the pipeline for franchise growth, our sales should really start to skyrocket moving into 2017. We have experienced a 25% growth YOY in sales through the 3rd quarter of this year and we are just getting started. It's a great time to be a part of We Insure and everyone is excited for the growth of One of the best places to work in Jacksonville!
For more information about We Insure as a franchising opportunity, go to http://weinsuregroup.com/franchise
We Insure continues to be a proven & awarded franchise business model.
2013 Company Awards
JBJ 40 Under 40– CEO, Philip Visali
JBJ Largest Independent Agencies in North Florida - #10
JBJ Best Places to Work in North Florida - #4
JBJ Fastest Growing Private Companies in North Florida - #17
2014 Company Awards
JBJ Largest Independent Agencies in North Florida - #7
JBJ Best Places to Work in North Florida - #1
JBJ Fastest Growing Private Companies in North Florida - #10
2015 Company Awards
JBJ Largest Independent Agencies in North Florida - #6
JBJ Best Places to Work in North Florida - #9
JBJ Fastest Growing Private Companies - #9
JBJ Ultimate CEO Award in North Florida– Philip Visali
INC5000 Fastest Growing Private Companies in America - #1272/5000
PRINCIPLE10 Best Employee Financial Security in America
2016 Company Awards
GATOR 100 Fastest Growing Gator-Owned Businesses in the World - #10
101Best & Brightest Winner of Best & Brightest Companies to Work for in the Nation
JBJ Best Places to Work in North Florida - #5
Florida Trends – Best Places to Work in Florida - #23
Business Journal - Top 100 Fastest Growing Companies in Florida - #53