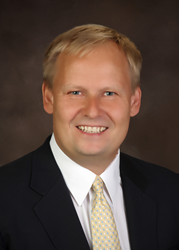 Our investment in an increased global footprint and the recruitment of top industry specialists illustrates our commitment to the Aerospace industry.
(PRWEB) November 01, 2016
As part of an ongoing global expansion plan, Sterling is making significant investments in its European network and recruitment of additional industry specialists to meet the mission-critical logistics requirements of the aerospace industry.
Seasoned experts with extensive aviation logistics experience have joined Sterling, and will provide customized solutions for aircraft manufacturers, daily flight operators and maintenance companies, in order to optimize their supply chain and minimize aircraft downtime.
The expansion includes a new Sterling Control Tower in France, and a Regional Support Center in Germany. Local Customer Service, Operations and Global Account Managers will provide consultation and support for customers in the region.
Emergency AOG situations from an unscheduled maintenance, un-foreseen event, or lack of inventory can cost aviation companies thousands every minute the plane is grounded. Sterling will pick up and deliver these critical parts to anywhere in the world, no matter how remote, 24/7, with an array of shipping options including next flight out priority freight, dedicated drives, specialized trucking, on board courier and aircraft chartering, as can also provide import and export customs clearance and parts warehousing.
"Our investment in an increased global footprint, the recruitment of top industry specialists, along with our market-leading IT platform that helps clients manage their supply chain illustrates our commitment to the Aerospace industry. We are very excited about the enhanced solutions and tools we can provide," says Claus Engelbrechtsen, Sterling's Executive Vice President, Sterling Global Aviation Logistics.
About Sterling Global Aviation Logistics
Since 1981, Sterling has been helping aviation clients with their worldwide priority shipping, transporting valuable aircraft parts swiftly and efficiently. Sterling specializes in shipping AOG aircraft parts, heavy weight or oversized freight, and dangerous goods, while keeping down time to a minimum. With a focus on providing global AOG Logistics, Sterling is at the forefront of innovations, offering precision, individualized service and dependability.
Contact: Marie T. Vigliarolo,
SVP Marketing-Sterling Aviation
718.995.3616 ext. 2207
marie_vigliarolo(at)qintl(dot)com
http://www.sterlingaog.aero