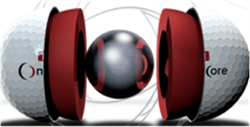 BUFFALO, NY (PRWEB) October 28, 2016
OnCore Golf – developer of the popular perimeter-weighted and first USGA-conforming, hollow metal-core golf ball – has added Joemar Espanola as distributor in the Philippines to support the dynamic brand's meteoric, worldwide growth.
Joemar Espanola joins several top-tier distributors marketing and selling OnCore product in Australia, Korea, New Zealand and Sweden covering nearly 80% of the world's golf population. Company sales have climbed 75% year to date over 2015.
Introduction of the Avant ball in January and the Caliber in June has catapulted the four-year-old company to heightened recognition for its Tour-level product performance. Augmenting impressive online sales are swift inventory turns at green grass shops and off-course specialty stores. Several "Top 100" golf courses, country clubs and resorts now carry OnCore balls.
OnCore's boundless, youthful energy is especially resonating with millennials looking to switch to new ball technology that gives them more accuracy and distance. The 18-34 demographic represents more than six million golfers and roughly 28% of American players (source: World Golf Foundation). OnCore's "rad" video and social media campaigns, budding play of OnCore balls on developmental tours, and First Tee tie-ins are signature elements of the brand that speaks to this new generation of players.
Older golfers are also switching to OnCore for its performance characteristics and the brand's attitude that makes them feel decades younger.
"Reviews from media and all types of golfers, including club and Tour professionals, validate the positive impact that OnCore's innovative technology is having on golfer performance and enjoyment. Making the game more enjoyable and accessible, OnCore is leading an industry movement that we believe is here to stay," says Bret Blakely, Co-Founder of OnCore Golf. "Millions of dollars have been invested to develop golf balls which deliver the accuracy and spin golfers crave and we're thrilled to offer them at prices that everyone can afford.
"Our #BeMoreWithOnCore and #OnCoreOnFire campaigns are generating a massive groundswell of raving fans who declare OnCore is the only ball they'll play."
The Caliber features a patented .9-inch hollow, stainless-steel alloy core and high-performance core-mantle combination that shifts weight from the center to the perimeter. The result is a ball that promotes rifle spin, reduces sidespin and flies 10% to 30% straighter than traditional offerings. Similar to a bullet leaving the barrel, golfers using the Caliber experience less slice and hook flightpaths, and additional distance and feel from tee to green.
OnCore's Avant model is distinguished by a unique SoftCell polymer blend core that provides an exceptionally low 65 compression along with superior velocity and distance.
About OnCore Golf
Based in Buffalo, NY with unbridled passion for innovation from legendary golf ball designers and millennial engineers, OnCore Golf's unique approach to golf ball construction caused the United States Golf Association to modify the Rules of Golf related to balls for only the second time in the past 92 years. The Company remains committed and focused on creating the best products for golfers of all skill levels, improving the experience and increasing the enjoyment of golfers everywhere, and supporting efforts to make the game more accessible and diverse.
More information: OnCore Golf, 716.262.2255