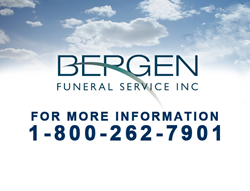 (PRWEB) October 29, 2016
The final resting place of a loved one is a sensitive subject, and in such a relatively short period of time there has been a massive shift in the method of honoring the dead. This shift is not simply speculative; it has been quantified by the Cremation Association of North America (CANA). CANA reports a growth in cremation rates from around ten percent in 1980 to nearly fifty percent in 2015. This sentimental shift is the result of a collection of factors. Primarily, religions are becoming more open to modern ideas and have weakened their traditionally anti-cremation stance.
As a result, funeral directors are working hard to adapt. This need to acclimate to clients' shifting desires has been so pronounced that the National Funeral Directors Association has published a list of trends that the industry is advised to accommodate. Among these trends, is the increase in cremation, urging directors to be accepting of the decision to cremate.
Funeral directors have engineered a variety of ways to make a cremation unique: clients can scatter the ashes, bury the ashes, or store them in a columbarium. In turn, custom urns, below-ground urns, and even ash-scattering tubes have been popularized. Another innovative alternative that has arisen: ash compression. Ashes can be compressed into a gemstone keepsake. These processes have been gaining traction due to their practicality, cost and land space, which are rising concerns in the modern world. Cremation is well on its way to transforming the funeral industry.
Bergen Funeral Service has been a family owned and operated funeral service in the Tri-State area with expertise in the funeral industry and international funeral shipping for over 50 years. The compassionate funeral staff works to plan arrangements and accommodate the family's religious and financial needs, as well as the wishes of the deceased. Whether it is funeral pre-planning, traditional burial service or cremation services, Bergen Funeral Service understands how difficult a loss can be, and approaches funeral arrangements with compassion and care. For more information, contact Bergen Funeral Service at (800) 262-7901.