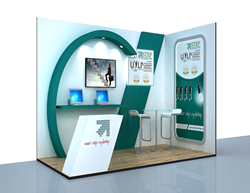 Gurgaon, India (PRWEB) October 29, 2016
Offering a thought-provoking message at the fourth annual event, executive management development expert and premier international speaker Terence Traut impressed conference participants by emphasizing techniques that ensure leadership training "sticks" and that the tools and skills leaders learn are adopted, adapted and applied. Leaders and other professionals in attendance say they are eager to employ the concepts in their own leadership and management development programs.
The conference, one of India's premier conventions, focused its agenda this year on "Reimagining Workplace Learning" and strove for providing practitioners with new ideas, technology tools and inventive opportunities for them to impact their businesses positively with a variety of original workshops and esteemed speakers. Highlighting the application of technology in leadership development, the Entelechy founder and president, in conjunction with STEP Consulting, Entelechy's international partner, captivated the global audience by illuminating the strengths and achievements possible with Entelechy's fully customizable leadership development program, "Unleash Your Leadership Potential," a renowned, award-winning program used by business leaders worldwide. Powered by Entelechy's customization process and novel licensing, ULP sticks and changes organizational cultures.
For more information on the People Matters 2016 Learning and Development League Annual Conference, visit https://lndleague.peoplematters.in/.
About Entelechy
Entelechy is an award-winning pioneer in performance optimization, coaching, and leadership development. With an innovative, fully customizable client-owned program, Unleash Your Leadership Potential, the firm has established a global reach to large and small organizations around the world. Based in New Hampshire, Entelechy has been educating and inspiring leaders worldwide since 1992. For more details about Entelechy and its management development program, Unleash Your Leadership Potential, visit Entelechy's website at http://www.unleashyourleadership.com.