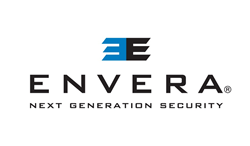 Envera's virtual guards were able to recognize that the elderly man was disoriented and maintained watch of the situation to ensure his safety until he was reunited with his wife.
Dania Beach, FL (PRWEB) October 27, 2016
At 1:08 on the morning of October 27th, an elderly man arrived at the entrance of the Villas at Harbor Isles community in Dania Beach, FL. The community uses an Envera Systems Virtual Gate Guard system to verify anyone entering the community. When the man spoke with the virtual guard, he was not sure of where he was going and seemed disoriented. The agent continued speaking with him while contacting an onsite guard. The onsite guard also noticed that the man was disoriented and local law enforcement was contacted.
Officials were able to identify the man as Mr. Joe Price. He was reported missing by his wife, and a silver alert was underway. At 1:50am, his wife arrived and was able to safely take her husband home. To view a time lapse of the incident, please click here.
This is third missing person that Envera Systems virtual guards have helped reunite with family in the past six months.
Envera's Virtual Gate Guard system captures the face and vehicle information of arrivals at Envera secured communities. Some systems use driver's license or license plate recognition to identify and process visitors.
Envera Systems specializes in making security more effective and efficient for communities, clubhouses, pools and other amenities. Envera tailors security systems to fit the needs and budgets of hundreds of communities across Florida. Envera's unique solutions include virtual gate guards, active and passive video surveillance, access control and community-wide residential alarm systems. Their industry leading central station operates 24 hours a day, 365 days a year to ensure the safety of each Envera-protected community.
For more information on Envera Systems, please contact 855-380-1275 or info@enverasystems.com.