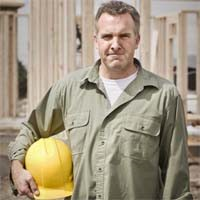 (PRWEB) October 28, 2016
New cancer research conducted at Nagoya University in Japan suggests that drugs normally used to help lower the risk of cardiovascular disease could play a role in the treatment of mesothelioma, too. Surviving Mesothelioma has just published an article on the new study. Click here to read it now.
The study involved treating mesothelioma cells with a cholesterol-lowering drug called a statin in the lab. The drug helped block the effects of a glycoprotein called CD44 which contributes to the proliferation and spread of mesothelioma, as well as its resistance to chemotherapy.
"CD44 expression was decreased by statin," writes lead investigator Dr. Kosuke Tanaka. "Statin represents a potential therapeutic option against malignant mesothelioma."
According to the study in Cancer Letters, statin drugs may be most effective in mesothelioma cases where there is a mutation on the NP2 gene.
"This research is just the latest to suggest that statin drugs could be a valuable addition to mesothelioma therapy," says Alex Strauss, Managing Editor of Surviving Mesothelioma. "Surviving Mesothelioma has reported on several encouraging mesothelioma studies involving these cholesterol fighters."
Read more about the latest study on statins in mesothelioma treatment, as well as results of a 2015 Korean statin study in Novel Treatment for Malignant Mesothelioma with Cholesterol Drugs, now available on the Surviving Mesothelioma website.
Tanaka, K, et al, "Statin suppresses Hippo pathway-inactivated malignant mesothelioma cells and blocks and the YAP/CD44 growth stimulatory axis", October 20, 2016, Cancer Letters, Epau ahead of print, http://www.sciencedirect.com/science/article/pii/S0304383516306401
For nearly ten years, Surviving Mesothelioma has brought readers the most important and ground-breaking news on the causes, diagnosis and treatment of mesothelioma. All Surviving Mesothelioma news is gathered and reported directly from the peer-reviewed medical literature. Written for patients and their loved ones, Surviving Mesothelioma news helps families make more informed decisions.