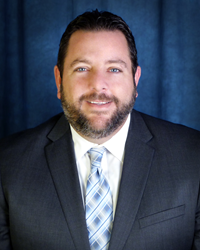 "Because of New Penn's platform and national reputation, we're able to hire elite talent like Michael in Southern California."
Philadelphia, PA (PRWEB) October 31, 2016
New Penn Financial announced today the hiring of Michael Sunnaa (http://www.newpennfinancial.com/msunnaa) as Region Manager in Costa Mesa. Holding an MBA in Business Administration and working on a doctorate, Mr. Sunnaa has over 20 years of mortgage experience, and was once named Manager of the Year at Wells Fargo for recruiting and retention. He has managed over 500 loan officers and 25 branch managers in his career.
In addition, Mr. Sunnaa is heavily involved in his local community, serving on the Board of Education at Hope Lutheran School, and spearheading local community service projects which raised over $100,000 in 2015.
Mr. Sunnaa's customer service is rooted in this community service. "I make sure to look at my customer's complete financial well-being and see how we can help improve that," he said. "I always ask myself how I would like myself or my family to be treated and I treat my clients, partners, and employees with that same respect."
"The thing that stands out about Michael is his leadership skills," said Gerry Fernandez, Division Manager in Costa Mesa. "Because of New Penn's platform and national reputation, we're able to hire elite talent like Michael in Southern California."
About New Penn Financial
New Penn Financial® continues to assemble deeply experienced and highly seasoned industry leaders making us one of the fastest growing lenders in the nation. As a direct lender and servicer, we have positioned ourselves to be able to provide loans that serve a variety of scenarios. This allows us to assist more customers while maintaining the highest compliance standards and ensuring great customer service at every stage. Our leadership has successfully and strategically directed their teams to be prosperous during the downs of a challenging economy while capitalizing on the potential of a robust one. This depth of wisdom and focus on quality allows us to innovate with confidence, develop superior products, provide exceptional service and support, and back it up with the kind of solid foundation that is renewing the American Dream, all across the country.