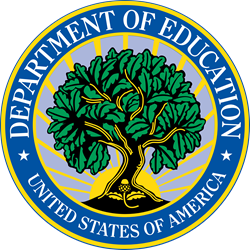 This is a major step for St. Vincent and the Grenadines and Trinity School of Medicine (as SVG's only CAAM-HP accredited medical school), and further validation of the school's mutual dedications to both quality and the success of its medical students.
(PRWEB) November 17, 2016
The US Department of Education's National Committee on Foreign Medical Education and Accreditation (NCFMEA) announced on October 24th, 2016 that St. Vincent and the Grenadine's (SVG) accrediting standards, as represented by the nation's official accreditation body, the Caribbean Accreditation Authority for Education in Medicine and other Health Professions (CAAM-HP), are comparable to the standards used by the Liaison Committee on Medical Education (LCME), the medical school accreditation authority in the U.S.
Only medical schools within an approved county that are accredited by that country's accreditor are considered as comparable for the purposes of eligibility to participate in U.S. Federal student loans and be automatically authorized for student loan deferments when students attend the accredited medical school. As the only accredited medical school in St. Vincent, Trinity School of Medicine is pleased and excited to announce this important news. St. Vincent and the Grenadines is now part of a small group of 23 countries currently on the NCFMEA approval list. This provides Trinity School of Medicine the ability to apply for a number of benefits under the associated U.S. legislation.
The NCFMEA is, by its own mandate, "authorized to evaluate the standards of accreditation applied to foreign medical schools, and to determine the comparability of those standards to standards applied to medical schools in the United States. A determination of comparability of accreditation standards by the NCFMEA is an eligibility requirement for foreign medical schools to participate in the William D. Ford Federal Direct Student Loan Program [20 U.S.C. §§ 1087a et seq.]."
This is a major step for St. Vincent and the Grenadines and Trinity School of Medicine as the only CAAM-HP accredited medical school, and further validation of our mutual dedication to quality and the success of our medical students. Since 2008, Trinity has placed residents and practicing physicians in 5 Canadian provinces and nearly half the states in the US, with more added each year. An amazing success for such a young medical school.
Another important matter for foreign medical students is the ECFMG's 2023 accreditation requirements. Trinity School of Medicine already meets these requirements through its accreditation by CAAM-HP. "Students should be aware that some states have suggested they might require students graduating in 2023 to complete their entire 4 years of medical school under the accrediting mandates to be considered for a residency or licensure in the United States in 2023. If this is the case, then students will want to attend only accredited medical schools by 2019," said Mr. Steven R. Wilson, President of Trinity School of Medicine.
"We are, at our core, about providing the best possible opportunity for our students," said Mr. Wilson. "This next step forward [with the NCFMEA approval] is exciting for two major reasons: first, it's a clear message to the world that St. Vincent and the Grenadines is serious about providing high standards for its accredited medical schools, something we at Trinity School of Medicine focus on day in and day out. Second, while we already have fantastic partners providing incredibly competitive loan opportunities for our students, obtaining Title IV recognition and having the option of Federal loans would certainly broaden our appeal in the future."
Dean Linda Adkison added, "Academically, we're governed by a principle of constant improvement. We believe in St. Vincent's past achievements and future potential and its similar dedication to its own growth. It is a testament to that constant drive for progress to provide the best education both we and St. Vincent can for the greater local and global medical communities. We're proud of St. Vincent, and we're very excited for what it will mean for the future of Trinity and our students."
About Trinity School of Medicine
Trinity School of Medicine is a fully accredited International medical school focused on helping students achieve their goals of becoming licensed physicians in the U.S., Canada, and Caribbean nations. Trinity is known for its early clinical experience, internally supportive and externally philanthropic campus culture, and a marked dedication to the study of excellence in medical education.
To find out more, visit http://www.trinityschoolofmedicine.org/
###