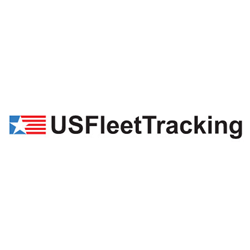 Following these three simple tips fleets can begin to improve, grow, and save fuel!
Oklahoma City, Oklahoma (PRWEB) November 02, 2016
Fuel expenses are one of the most talked about fleet costs as many seek to understand how to decrease them. A lot of fleet owners feel they save more in the fall, but a fleet might still be spending too much on fuel no matter what the season happens to be. It could be that drivers are going about their day all wrong and there's no way of really knowing about it, unless the company is using GPS tracking devices the best way. Today, US Fleet Tracking provides 3 tips for saving fuel expenses with the utilization of GPS tracking.
1.) Using The Route Planning Feature: A common problem among fleet drivers is taking the long way around. It may be unintentional, but some drivers know one way to go and choose that path no matter what. Others only rely on phone apps or outdated personal navigation devices to get around, often finding themselves getting lost and wasting mileage in the process. With GPS tracking devices there is a better way. Simply tap into the Advanced Routing feature. Dispatchers are able to provide turn-by-turn directions to drivers and plan out the shortest, quickest routes to job-sites.
2.) Watching Idling Times: Colder weather may cause more drivers to keep the engine running longer in an attempt to warm up the vehicle. Some drivers will leave a vehicle running to dash inside for what they feel is "just one moment". Every second of idling adds up, wastes fuel, and counts towards the eventual degradation of the engine. Instead of being prone to this vehicle damage, idling could be monitored with GPS tracking reports and alerts.
3.) Keeping An Eye On Speed: It seems to be a common thought process among drivers that going 5-10 miles over the speed limit is acceptable. Not only is this dangerous, but speeding makes the engine work harder and burn more fuel. Luckily, speeding can also be monitored by checking the GPS tracking data which is automatically recorded and can be generated into reports. A speeding alert can also be set-up to be sent via email or text message should a driver go over a designated speed.
Following these three simple tips fleets can begin to improve, grow, and save fuel!
To view US Fleet Tracking's GPS tracking selection, please click here.