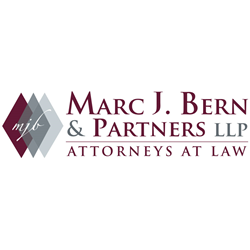 (PRWEB) October 31, 2016
Marc J. Bern & Partners LLP and Excolo Law, on behalf of our approximately 4,000 clients and victims of the Flint water crisis, applaud the State of Michigan Court of Claims for its decision this week which held that the State of Michigan is responsible for the senseless acts of the Governor and Emergency Managers in the case of Mays v. Snyder, et al.
The suffering of the residents of the city of Flint was caused by the acts of the State of Michigan which "shocks the conscience" as stated by Justice Mark Boonstra in his 50-page decision. In a failed effort to save money, the State of Michigan knowingly exposed its citizen to dangerous toxins every time they turned on the taps in their kitchens, bathrooms, restaurants, schools, water fountains, and every other water source in this historic city.
As stated in the Mays decision, for nearly two years, the citizens of Flint were unaware that their elected and appointed leaders facilitated and perpetuated a dangerous scheme which exposed every Flint resident to the unsafe, untreated, and corrosive Flint River. According to the Flint Water Advisory Task Force Report and the findings of pediatrician Dr. Mona Hanna-Attisha these continuous acts caused widespread physical injuries – including children with irreversible brain damage, pregnant women in utero exposing their unborn children to the potent neurotoxin lead, and citizens of every age suffering from skin diseases, cardiovascular, and kidney complications. These same citizens have and will continue to suffer damages caused to their property, homes, and businesses.
We further applaud the preliminary investigation of the United States Environmental Protection Agency (EPA) Office of Inspector General, which found that the EPA failed to timely intervene to protect the health, safety, and welfare of the citizens of Flint which would have reduced the length of time of exposure to the toxic Flint River untreated water and reduced the property damage caused to the homes and businesses of the residents of the city of Flint. In failing to act for at least seven months, despite actual knowledge that the Flint River water being used by the citizens was untreated, corrosive, and leeching lead and other toxins into the drinking water, the EPA perpetuated the ongoing crisis in Flint.
Marc J. Bern & Partners LLP is honored to represent the citizens of Flint in their fight for justice. The moral and ethical tragedy which continues in Flint – prolonged with the direct knowledge of the United States government – could happen to anyone, anywhere, at any time. We ask every American citizen to help protect future victims, including their own families, by urging their elected representatives to help the innocent victims of the Flint water crisis. Protecting the people of Flint, protects us all.