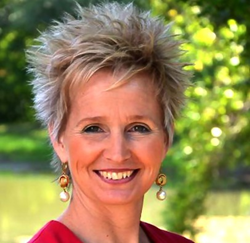 The biggest barrier that most of us face in the workplace is simply not believing enough in ourselves.
Wakefield, MA (PRWEB) October 31, 2016
The Advocator Group, LLC is honored to be named among the top 100 women-led businesses in Massachusetts as published in the Boston Globe Magazine on Sunday, October 30, 2016. This recognition was earned under the leadership of CEO, Julie Turpin, who has held this position since 2014.
The rankings for the top 100 women-led businesses in each state are based on a variety of factors, including revenue, workplace and management diversity, innovation and creative thinking, and the number and growth rate of full-time employees.
The disability and Medicare advocacy firm serves a wide range of individuals nationwide who are battling illnesses and injuries that keep them from working, and part of the company's vision is to help as many people as possible. Under Turpin's leadership, the company plans to continue multiplying the number of people they have walked alongside in their journey to obtaining financial relief through crucial benefits and healthcare.
When Turpin was appointed as CEO of The Advocator Group in 2014, she capitalized on a natural inflection point for the company by truly getting to know her teammates and asking key questions about where the business was going. Under Turpin's leadership, the company has evolved its mission and vision statements and adopted a new set of core values in order to better reflect the evolving nature of their business.
"The biggest barrier that most of us face in the workplace is simply not believing enough in ourselves," Turpin states. "These barriers can be broken down if we open our minds to see all we are capable of doing. I am extremely honored by this award, and want to use this opportunity to encourage and empower young professionals to set and pursue ambitious goals. I feel incredibly proud of my team at The Advocator Group, as we have made tremendous progress toward our own goals, and in doing so we have helped guide thousands of individuals through difficult times. Each teammate plays a key role in this, and I look forward to watching their confidence in themselves and their skills grow in tandem with our business."
Turpin completed an interview for Boston Globe Magazine, in which she shares about key themes in her own life, such as self-investment, and the advice she gives to young professionals looking to learn more about themselves and their career path. Read the full interview here.
ABOUT THE ADVOCATOR GROUP – The Advocator Group, LLC is a nationwide advocacy organization dedicated to helping individuals apply for and obtain Social Security Disability Insurance. In addition, The Advocator Group assists Medicare beneficiaries in identifying the best coverage possible for their unique needs. The Advocator Group's team of experienced Social Security and Medicare advocates ensures that each client is provided phenomenal service while each case receives close attention. The company's core values include creating opportunities, enriching lives, and growing through innovation. For more information, visit http://www.advocator.com.