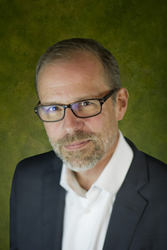 This is a wonderful honor. I'm very excited to join the board of PIA, which represents the best companies and the future direction of our industry
Lancaster and Reading, PA (PRWEB) November 02, 2016
Scott Vaughn, CEO of The Standard Group, has been selected to join the National Board of Directors for Printing Industries of America, which is headquartered near Pittsburgh. He will be acknowledged at the organization's Fall Administrative Meeting in Kansas City.
Since combining the integrity of the Graphic Arts Technical Foundation with its own through a merger in the 1990s, Printing Industries of America has a long-held commitment to forward-thinking progress in the graphic communications industry across the globe. Printing Industries of America is the largest graphic arts trade association of its kind and stands behind approximately one million employees. It serves the industry-specific interests of thousands of companies within its membership.
"This is a wonderful honor. I'm very excited to join the board of PIA, which represents the best companies and the future direction of our industry," says Vaughn. "I look forward to offering my experience, guidance, and direction."
Vaughn continues, "As an industry, we must think beyond the printing which we can provide and also of the evolving needs of our customers. Our company offers communication tools such as print management, personalized multichannel campaigns, and marketing logistics because of the demands of our enterprise marketers and agency partners."
"We are thrilled to have Vaughn join our board," states Michael Makin, president and CEO of Printing Industries of America. "He has unparalleled business acumen and will be an outstanding contributor."
About The Standard Group: 
The Standard Group is a premier print management and marketing logistics company. We simplify the art of communication for our customers by understanding their business and delivering the right message to the marketplace. We partner with our customers to streamline and automate processes, facilitate ordering, improve quality, manage inventory and reduce obsolescence. By leveraging innovative workflow technologies, we execute multi-channel communication strategies to reach audience, drive engagement, increase revenue, reduce cost and raise compliance. Our award-winning solutions with digital and print communication, personalized 1:1 messaging, online ordering, and marketing automation serve a unique and varied client base ranging from small non-profit organizations to large Fortune 500 companies. For more information on The Standard Group, visit http://www.standardgroup.com.