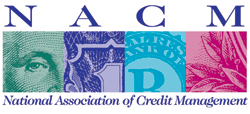 Although not a big change, "it is always significant to move out of the contraction zone," Kuehl said.
Columbia, MD (PRWEB) October 31, 2016
According to the October report of the Credit Managers' Index (CMI) from the National Association of Credit Management (NACM), the numbers, though slightly lower, are an improvement over the last several months.
"There was not the big jump seen in the last month, but there is still some progress," said NACM Economist Chris Kuehl, Ph.D. "That would seem to set up a better end to the year and perhaps a better start to 2017 than would have been expected a few months ago."
The combined CMI slipped from 53.7 in September to 53.5—close to what it has been for the year. The index of favorable factors, which was at year-long highs in September, fell back a bit (59.5 to 58.4) to about where they have been all year. The index of unfavorable factors improved a little as it went from 49.9 to 50.3. Although not a big change, "it is always significant to move out of the contraction zone," Kuehl said.
Sub-index readings for both the favorable and unfavorable categories showed quite a bit of variability. In the last 12 months, four months had readings under 56.9. The rest have been higher with July sporting a 60.0 mark. The dollar collections reading slipped more dramatically as it went from 59.5 to 57.0. The amount of credit extended stayed about where it was (61.9 to 61.5).
"These are really good numbers and suggest that the best clients are asking for some substantial levels of credit to buy machines and inventory," Kuehl explained.
Gains in the unfavorable categories were welcome and somewhat unexpected, given the readings have remained somewhat stagnant for the past year or so. The combined score (50.3) moved above 50 for the first time since May. A slight improvement in rejections of credit applications means that the new applications are coming from creditworthy clients. And upward movement (48.2 to 49.0) in dollar amount beyond terms likely means slightly less growth in the number of accounts placed for collection in the future.
"It is still not in the expansion zone, but it is getting close," Kuehl pointed out.
Improvement in filings for bankruptcies (52.7 to 53.8) indicates "fewer companies are in distress and more are getting their credit affairs in better order," Kuehl noted. "The majority of the sub-index readings are still below 50, but in the high 40s, which may bode well for future gains."
For a complete breakdown of the manufacturing and service sector data and graphics, view the October 2016 report at http://web.nacm.org/CMI/PDF/CMIcurrent.pdf. CMI archives may also be viewed on NACM's website at http://www.nacm.org/cmi/cmi-archive.html.
ABOUT THE NATIONAL ASSOCIATION OF CREDIT MANAGEMENT
NACM, headquartered in Columbia, MD, supports more than 15,000 business credit and financial professionals worldwide with premier industry services, tools and information. NACM and its network of affiliated associations are the leading resource for credit and financial management information, education, products and services designed to improve the management of business credit and accounts receivable. NACM's collective voice has influenced federal legislative policy results concerning commercial business and trade credit to our nation's policy makers for more than 100 years, and continues to play an active part in legislative issues pertaining to business credit and corporate bankruptcy. NACM's annual Credit Congress & Exposition conference is the largest gathering of credit professionals in the world.