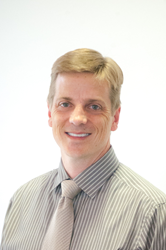 John's success with marketing strategy, communications management and media relations while with F500 corporations and entrepreneurial businesses will be valuable for supporting our brands, clients and expanding services - Greg Kowalski, President & CEO
San Antonio, TX (PRWEB) November 02, 2016
The RK Group is proud to announce two new employees have joined the team to help drive the company's strategic growth initiatives and client service capabilities. John Kiehle has recently returned to Texas from Los Angeles, and will be leading marketing and communications efforts for The RK Group in downtown San Antonio and at The RK Design Studio, the privately-held businesses' newest entity and corporate brand. Rosa Garza also recently returned to San Antonio from San Marcos, and will direct sales efforts and client support for The RK Group's comprehensive destination management services at CircaDMC.
"John Kiehle is a marketing and communications professional possessing extensive experience supporting international events and adept at leading teams and campaigns to success for entertainment industry leaders and for technology-driven aerospace and product design innovators, so he's a great fit for The RK Group as we continue to grow into new segments, new markets, and develop expanded service offerings" explains Greg Kowalski, President & CEO, adding, "John's success with marketing strategy, communications management and media relations while with Fortune 500 corporations and entrepreneurial businesses will be valuable for supporting our existing group of companies and brands, current clients and expanding services at the RKD Studio.
Prior to joining The RK Group, Mr. Kiehle directed corporate marketing, communications and media relations for innovative aircraft manufacturer Aeroscraft Corporation in Los Angeles, after leading similar efforts for an accomplished industrial design firm engaged in product development for numerous industries. He has also previously directed communications and publicity efforts for the syndicated TV division of The Walt Disney Co., after serving as an entertainment publicist supporting TV, theatrical and event projects for MTV Networks & MTV Films. Kiehle started his career as a publicist with the BNC PR & Marketing agency in Beverly Hills, where he rose to Sr. Account Executive in the entertainment division, has earned a MBA from Pepperdine University in Malibu, CA, and holds a BBA in marketing from Texas Christian University in Ft. Worth, TX.
"John is accomplished across multiple industries in global media relations, corporate communications, marketing and management of creative talents, with a history of engaging diverse audiences and generating valuable media impressions. This experience aligns well with his new role at The RK Group and in shepherding the RK Design Studio's capabilities for both in-house company clients and area corporate clients seeking a single provider for event and entertainment management and 360-degree marketing," explains Ken Holtzinger, Sr. Vice President at The RK Group.
Rosa Garza brings nearly 20 years of sales and event experience to her new role as Director of Sales for Circa DMC. Prior to joining The RK Group, Garza served as Sr. Sales Manager at Embassy Suites in San Marcos for eight years, following five years locally with the Crowne Plaza Riverwalk, and three years with the Omni San Antonio hotel. In these venues Garza successfully led efforts focused on the Texas State and National Association markets, as well as with the corporate and education markets. Prior to her work for the San Antonio hospitality industry, Garza worked for nearly eight years in Corpus Christi for the Omni and Marriott hotels directing group sales, and has also led instruction as a classroom educator. Garza holds a BA in Psychology and Sociology from Texas A&I University in Kingsville, and an elementary education certificate from Texas A&M University in Corpus Christi.
"Rosa Garza is an accomplished hospitality sales director who brings nearly 20 years experience to our team working with Texas groups, national visitors, and corporate clientele, and we're excited by her capability and extensive relationships within South Texas and beyond that will serve continued growth and larger corporate synergies," adds Greg Kowalski, President & CEO at The RK Group.
About: The RK Group (therkgroup.com) is an industry-leading hospitality and culinary service management company, possessing more than 70 years of expertise, and specialized in providing a breadth of integrated services delivering a single, cost-efficient solution for all catering, design, event production, management and support services for enhanced client experience. The RK Group operates at some of the nation's most distinguished convention and event centers, hotel kitchens, museums, and restaurants, and its culinary and service companies offer comprehensive solutions for events and celebrations of all sizes, including: corporate and fundraising galas, civic and social gatherings, weddings, sporting competitions and musical festivities, among many others. The RK Group is privately held and diversified through their wholly owned signature companies: Rosemary's Catering; Illusions Tents, Rentals & Designs; Flair Floral; CircaDMC; The RKD Studio; and branded restaurants in Austin, Houston, San Antonio and elsewhere.
About: The RK Design Studio (therkdstudio.com) provides visual communication services, themed entertainment design, web and digital marketing services, communications and media relations services supporting event industry clients, corporate clients and The RK Group of companies. The design studio specializes in visual, entertainment, technology and PR solutions for varied events and campaigns. The RKD Studio is located in the historic downtown St. Paul Square in close proximity to The RK Group headquarters, and comprises a creative and accomplished group of designers, entertainment production, digital marketing and communications professionals.
About: CircaDMC (CircaDMC.com) a member of The RK Group of companies, CircaDMC has specialized in destination management services for the hospitality and convention industries since 1990, and provides comprehensive destination management capabilities founded on deep market insights, relationships and client customization. The company provides planning, logistics, transportation, tours, themed events, meeting, reception and team building support services driven to deliver unforgettable experiences for clients at North American locations.