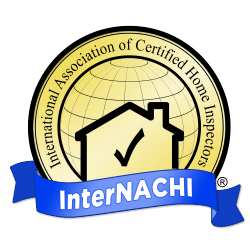 Boulder, CO. (PRWEB) November 01, 2016
The International Association of Certified Home Inspectors —InterNACHI — is pleased to announce that its Inspectors Convention, held earlier this month in Texas, was a resounding success.
Hundreds of home inspectors enjoyed a weekend of education, industry networking, and information and products by more than 30 vendors (manning nearly 40 booths), as well as thousands of dollars' worth of free giveaways, making it one of the largest and most popular inspection events of the year. Hosted by TPREIA – the Texas Professional Real Estate Inspectors Association – the convention filled the Brazos County Expo Center for three days.
Attendees earned 16 Continuing Education credit hours to fulfill their state licensing requirements through TREC, the Texas Real Estate Commission. The classes, taught by industry experts, included Infrared-Certified® thermal imaging training, exterior cladding inspection, swimming pool inspection, and business marketing. Representatives serving on the TREC Inspector Advisory Committee were on hand to answer questions related to state licensing.
InterNACHI Founder Nick Gromicko credits his staff, as well as TPREIA President Paul Roebuck and TPREIA Executive Director Brenda Roebuck, for the convention's large turnout and positive atmosphere. "When you have dedicated professionals running the show," Gromicko said, "good things happen, and everyone benefits."