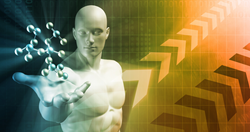 Toronto, Ontario (PRWEB) October 30, 2016
The folks at One Million Acts of Education are putting together a television show where artificial intelligence companies pitch their technologies to 8 investors. The show has over 3 million viewers and is one the first TV programs that is just focused on artificial intelligence.
The first episode is taped on November 26th and 27th, the second episode is taped on March 16th and 17th.
"Because we have so many viewers & followers, participating on the show means instantly impacting the brand name of your organization as well as creating a community of customers and followers for their technology" say Taimour Zaman, Founder of One Million Acts of Education.
"What participating AI companies also need to think about is the positive impact this program has on their existing investors. A platform that instantly allows you to get customers and potentially new investors means that existing investors can get a much higher return at a much faster rate" says Zaman.
On November 26th, artificial intelligence companies pitch their technologies to a group of investors. There will be over 3 million people watching the program.
On November 27th, the producers of the program interview each of the participating artificial intelligence CEOs about war room lessons they've learned while trying to grow their business.
A series of short documentaries get sent to a database of over 15,000 technology executives across North America showcasing artificial intelligence technologies and the CEOs behind them.
More information about the program can be found here.
Taimour Zaman
Founder, One Million Acts of Education