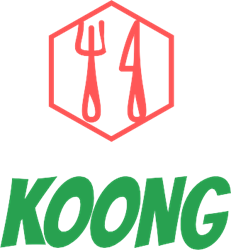 Our company, which focuses on kitchen tools, always provides the best product to customers.
(PRWEB) November 28, 2016
Cookhouse Koong not only offers high quality silicone tongs, but silicone oven gloves and even a silicone popcorn maker, as part of an expansion of their successful product range.
Silicone is a highly heat resistant material that is soft and flexible, and can be molded to almost any shape. This makes silicone incredibly useful in the kitchen, where people are constantly dealing with temperatures that can badly burn them. Cookhouse Koong has been one of the first to see the opportunity in silicone, and has created a best-selling pair of silicone tongs, in multiple sizes. The success of this product has led them to introduce more silicone-based products, including oven gloves and a popcorn maker.
The Kitchen Silicone Tongs - Stainless BBQ Cooking implements that help people to grip and turn hot food over the heat itself - have been best-sellers for the company thanks to their high build quality, affordable price, and 2-year warranty, delivering the ultimate peace of mind.
See on amazon : http://www.amazon.com/dp/B01LYO4N9T
Their new Silicone Oven Heat Cotton Resistant Cooking gloves are designed to allow people to move and manipulate trays and pans at their highest temperatures with ease. Unlike traditional oven gloves, they are full-fingered to allow for precise control, ideal for professional kitchens.
See on amazon : http://www.amazon.com/dp/B01M0QN0ZR
Finally, their silicone microwave popcorn maker allows for the even transfer of microwave heat, meaning more popped kernels and less burnt popcorn. Using 100% FDA approved, BPA free silicone, food is safe to eat and delicious straight from the popcorn maker, which also acts as a tub.
See on amazon : http://www.amazon.com/dp/B01M35FZP6
A spokesperson for Cookhouse Koong explained, "We use FDA-approved silicone in all our products, and they all come with a 2-year warranty for to ensure consumer peace of mind. Delivered with Amazon fulfillment, and at a price point anyone can afford, these amazing products are guaranteed to improve the experience of cooking in a home kitchen, inspired by professional chefs and cooks. We hope these new products will have similar success to our phenomenal kitchen tongs, and help more people to stay burn-free in their kitchens."
About Cookhouse Koong: Cookhouse Koong is a manufacturer of high quality silicone kitchen products. Their flagship product, silicone kitchen tongs, have been five-star-rated by users on Amazon, prompting the company to expand their range to include new pieces of kitchen equipment. The company promises high quality manufacture and an affordable price point, together with Amazon's excellent customer service and delivery. For more information please visit:
http://cookhousekoong.com/