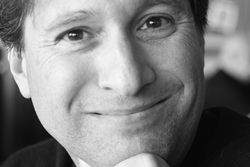 (PRWEB) October 31, 2016
According to his most recently published Huffington Post blog titled "Never Underestimate the Importance of Understanding and Perspective," award-winning mediator, Mark Baer, http://www.markbaeresq.com/, believes law schools inadvertently turn future lawyers into warriors and gladiators because of the manner in which they teach the practice of law.
"In the words of the Oxford English Dictionary, Rule of Law is 'The authority and influence of law in society, esp. when viewed as a constraint on individual and institutional behavior; (hence) the principle whereby all members of a society (including those in government) are considered equally subject to publicly disclosed legal codes and processes.'"
Baer states that the research is very clear that law students tend to be competitive, rule oriented, and analytical in nature. Meanwhile, while in law school, they are taught how to "argue" whether or not particular laws and processes apply to any given situation and whether or not the laws and processes are applied equally to all members of society.
Although such legal training is essential, by making the applicability of the law center stage, law schools inadvertently teach future lawyers that the "legal answer" is the "best" or most appropriate answer in any and every given context.
Baer's concerns are that the empirical research demonstrates that "law students' morality" is less concerned about "justice, fairness, equality, and social utility, than application of the formal rules."
He also believes that even though "lawyers argue" means "lawyers persuade others", many of those attracted to the field understand it to mean that lawyers are argumentative, which they somehow believe is persuasive. Along those lines, many in the field believe that the level of contention has increased with each successive generation of attorneys.
However, nobody's ever persuaded others to share their point of view by being argumentative. Rather, the art of persuasion requires perspective-taking, which happens to be the core of empathy. And, the research shows that law school tends to erode whatever empathy the law students had at the outset.
Baer believes that even by requiring students to complete a course in mediation, law schools can't possibly undo the consequences of the training the students receive in all of their other law school classes, particularly considering what the empirical research shows about the attributes of typical law students.
Everything is a matter of perspective and perspective-taking is the core of empathy, which is the key to conflict resolution or management. When all is said and done, it all comes down to empathy, a theme throughout Baer's writings, comments, work, and overall approach to life.