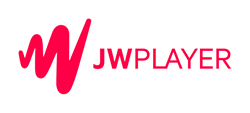 JW Player 360° video technology is an important piece in the evolution of video storytelling here at McClatchy. And it's going to be a big part of some exciting things we have planned next year.
New York, NY (PRWEB) October 31, 2016
JW Player, the world's most popular video player and leading digital and mobile video solutions company, today launched its comprehensive VR/360° video technology, bringing its publishers the most immersive storytelling tool aimed at moving viewers to the center of the action. More than 2 million global publishers currently use JW Player's solutions to build audience and maximize monetization by delivering video fast to every device and screen.
This launch combines the new 360° capabilities of JW Player, the massive global scale of its platform, and the innovative technology to power the next stage of virtual reality viewing. JW Player is the only online video platform that leverages native mobile VR SDKs to empower publishers of any size to create branded VR video apps.
"JW Player has been a terrific partner in our early successes," said Meghan Sims, director of video product and operations at digital media company McClatchy. "JW Player 360° video technology is an important piece in the evolution of video storytelling here at McClatchy. And it's going to be a big part of some exciting things we have planned next year."
McClatchy operates 29 daily newspapers in 14 states and has an average weekday circulation of 1.6 million and Sunday circulation of 2.4 million. The company also has an extensive online presence.
In addition to the JW Player VR HTML5 plugin that plays 360° content on desktop and mobile web, the JW VR SDKs allow publishers of all sizes and types to stream 360° content through their own native apps, which provide smoother and more performant immersive experiences. The JW VR products will also support immersive live action VR experiences with popular headsets such as Samsung GearVR, Google Cardboard, and the upcoming Google Daydream View announced Oct. 4 and in stores November.
"The future is right here, right now for VR. We've designed easy to use tools to create an amazing immersive experience for our customers that will increase engagement and pull their audience into the next generation of storytelling," said Chris Mahl, President and Chief Revenue Officer at JW Player. "The way we tell stories is changing and it means putting the viewer in the center of those stories. Whether it's watching news or documentaries, sports, concerts, or business applications like real estate tours, millions are using JW technology to change audience growth and economics in a positive way. Our global publishers are pioneering the way to leverage 360 and create new levels of engagement and content interaction."
JW Player's clients straddle the complete range of industry verticals such as news, entertainment, sports, education, training, music, and technology, spanning more than 193 countries. The company's rapid growth as industry innovator comes as nearly all companies and brands turn increasingly toward online and mobile video as a strategic imperative.
"With our brand control and UX options and robust suite of monetization, audience discovery and analytics tools, JW Player is increasingly positioned as the industry standard for next-generation video," added Mahl.
VR/360° video features include:
4K resolution • Adaptive bitrate streaming • Live streams • Monoscopic & stereoscopic support • Gyroscope motion support • "Magic window" viewing • Customizable UI • Upload and stream 360° videos in JW Platform • Latest Chrome, Firefox & Edge desktop browsers • Compatible with GearVR, Cardboard, and Daydream VR headsets
About JW Player
JW Player is the New York-based company that pioneered video on the web and is now innovating for the future. Started in 2008 as the world's first open source video player, today the company's customers span the globe across 193 countries and range from Fortune 500 companies to individual bloggers. The company's flagship product, JW Player, is live on more than 2 million sites with over 1.3 billion monthly unique viewers across all devices — OTT, phones, tablets, and desktops. Nearly five percent of all video streams worldwide are delivered through JW Player, with 10 billion plays and 1 million new uploads every month. In addition to the player, the company's services include video hosting and streaming, advertising, and analytics. For more information, see http://www.jwplayer.com.
Media Contact
Tim Gray
Director of Public Relations
tim(at)jwplayer(dot)com
917-202-9515