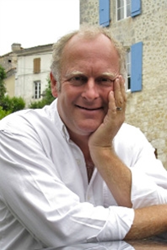 With an increase of 100,000 property transactions over the past 12 months, it is clear that the French property market is on the up. Couple this with the lowest mortgage rates seen for decades, and it is clear why now is the time to buy property in France
(PRWEB) November 01, 2016
With Brexit uncertainty continuing the British love affair with French property remains strong. A poll conducted by Leggett Immobilier, the largest seller of French property to British buyers, has revealed the top five reasons for Brits wanting to buy a home in France.
Key reasons for Brits buying property in France
1. French culture (31%)
2. Rural lifestyle (25%)
3. The weather (20%)
4. House prices (16%)
5. Food and Drink (4.5%)
6. Safe community (3.5%)

It seems that it is a love the French way of life that is continuing to appeal to British purchasers. Leggett sales in the third quarter of the year have risen* compared to the same period last year, even in light of uncertainty following the referendum.
"We have always known that it is the culture, lifestyle and climate that British people love about France," said Trevor Leggett, chairman of Leggett Immobilier. "With Juppé poised for victory in the next election and an increase of 100,000 property transactions over the past 12 months, it is clear that the French property market is on the up. Couple this with the lowest mortgage rates seen for decades, and it is clear why now is the time to buy property in France."
Leggett Immobilier sales data