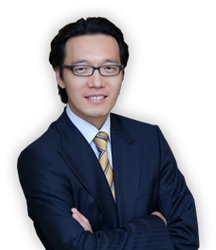 Virginia Beach, VA (PRWEB) November 01, 2016
The US FDA recently approved Juvederm Volbella®, a dermal filler, for the lips and perioral rhytids. Dr. Choe is among the first cosmetic surgeons in the US now offering this procedure, which has just been made available this October. Allergen, a pharmaceutical giant, has been producing popular fillers and injections for a while. Juvederm is a dermal filler used most often for the cheeks, tear troughs, temples, smile lines and lips. It consists of Hyaluronic acid, which is a substance that occurs naturally in parts of the human body most notably the eyes. Allergen enhanced Juvederm's best qualities to make a filler tailored for the lips and mouth, and it is called Volbella®.
As a prominent, double-board certified plastic surgeon specializing in over 20 cosmetic and reconstructive surgery procedures for the face and neck, by adding this procedure to his repertoire, Dr. Choe remains among the top surgeons offering the newest and most cutting edge facial cosmetic treatments. Lip injections have been in high demand with the news of prominent figures in the media getting them, such as Iggy Azalea and Kylie Jenner. Juvederm took notice and created a high-quality injection for consumers that is specifically for lips and has long lasting results.
Clinical trials showed that compared to regular Juvederm and other fillers when Volbella® was injected, patients felt less pain; there was also less swelling afterward, and it left patients with more natural looking lips. This is due to the use of Vycross, which finely blends the different molecules of hyaluronic acid so patients can enjoy long lasting, naturally plump and full looking lips.
Vobella® has gotten praise from both plastic surgeons and clients. The surgeons are pleased with the quality of the filler and the fact that it is a popular product with their patients, and patients love the fact that there is less swelling afterward and that results last for about a year compared to other fillers, which only last six months.
Since 2011, Vobella® has been available in Europe. After positive reviews and due to high demand, it became available in 70 other countries, including Asia and Canada, and it's just now making its way to the US.
"I think both Juvederm and Volbella® work great on the lips; however, Volbella® though, it is a softer filler, and I think that it probably will replace Juvederm when it comes to lips and lines around the mouth," says Dr. Choe. When asked if it hurt he said "Volbella® has 0.3% lidocaine built into the gel for maximum comfort. Patients who want a little bit of topical anesthetic before the injection, we will be happy to do that; but that little bit of lidocaine takes the sting out of the injection, so most patients do very well. He also said, "The other thing about Volbella® compared to Juvederm is that it lasts a little bit longer. It lasts up to a year, and 90% of the patients saw that the results lasted a little bit longer lasting more than a year. So we're very excited about Volbella® and what it will do for your lips and the lines around your mouth."
Dr. Choe is board certified by the American Board of Facial Plastic Reconstructive Surgery and the American Board of Otolaryngology. His practice specializes in surgical and non-surgical solutions to reverse the visible signs of aging. For more information on Juvederm Volbella® offered by Dr. Choe, visit his website at http://www.choecenter.com or contact his office in Virginia Beach directly at (757) 389-5850.
Dr. Kyle S. Choe | (757) 389-5850
4400 Corporation Lane, Suite 102,
Virginia Beach, VA 23462