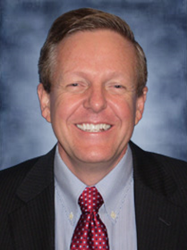 (PRWEB) October 31, 2016
The West Virginia Medical Institute (WVMI) announced today that its Board of Directors has selected Sven T. Berg, MD as its new Chief Executive Officer. Dr. Berg, WVMI's Chief Medical Officer since 2011, will succeed John Wiesendanger who is retiring after 17 years as CEO.
"We are confident that Dr. Berg is the right person to lead WVMI into the future," Board Chair Derrick Latos, MD said. "He has been a stellar member of WVMI's executive team for five years, and he offers a wealth of leadership and health care quality experience from his 25-year military career and his training as a Certified Physician Executive. We are very fortunate to have such an excellent candidate to promote to CEO and build on WVMI's history of innovation, customer service and continued growth."
Berg was selected after the board commissioned a nationwide search and vetted a pool of highly qualified applicants, Latos said. "While we met with some exceptional candidates, Dr. Berg's organizational experience, innovative ideas and strong history of leadership made him the best choice for WVMI."
"I am honored to be selected and excited to begin working with WVMI's team in a new way," Dr. Berg said. "I am continually impressed by our employees' knowledge, work product and genuine commitment to our customers and our mission of improving health. My goal is to nurture these attributes and ensure we are using them to make a real, positive difference in the health and health care of those we serve."
During his five-year tenure at WVMI, Dr. Berg has been responsible for providing executive oversight to the organization's largest and most complex projects, including its five-state Quality Innovation Network funded by the Centers for Medicare & Medicaid Services, its contract to collect quality of care information from every Veterans Health Administration facility in the country, and its initiative to improve care for kidney patients across three multi-state regions.
Prior to joining WVMI, Dr. Berg was a career Air Force physician and executive. As Chief Medical Officer for the Air Force's largest and most complex hospital—Wilford Hall Medical Center at Lackland Air Force Base in Texas—he oversaw delivery of more than one million outpatient and 25 thousand inpatient encounters annually. Previously as Chief of Clinical Services for a Medical Operations Group, he set and assured standards of professional practice for over 400 group physicians while overseeing process improvement and patient safety activities. He coauthored a five-year, $65 million plan for a congressionally funded diabetes prevention and treatment project and ultimately established a diabetes center of excellence.
Dr. Berg earned his MD from Cornell University Medical College, completed a residency program at Wilford Hall USAF Medical Center and held a fellowship in Pediatric Hematology/Oncology from St. Jude Children's Research Hospital in Memphis, Tennessee. Dr. Berg is a Fellow of the American Academy of Pediatrics, a Certified Physician Executive and is a member of the West Virginia State Medical Association.
About WVMI
Based in Charleston with offices throughout the Mid-Atlantic region, WVMI, along with its Quality Insights divisions, is a national resource for health care quality, specializing in data collection and analysis, continuous quality improvement, health information technology, and practice transformation. Its 300+ employees and contractors support quality initiatives from the Veterans Health Administration (VHA), Centers for Medicare & Medicaid Services, state governments and private payers. Learn more about how WVMI is measuring quality and inspiring change at http://www.wvmi.org