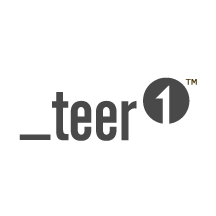 What really differentiates Teer1 is its unique aspect of delivering both technology and the program support to make employee volunteering programs more successful.
Palatine, IL (PRWEB) November 03, 2016
Employee Engagement Technology Innovator Kinexxia, LLC announced today that Syven Capital has signed on as an investor to help the company reach its next level of growth. Kinexxia's flagship platform, Teer1, is a mobile application and turnkey volunteering platform that helps companies initiate and encourage employee volunteering, manage existing programs with fewer resources and leverage the social outcomes for stronger recruiting and engagement.
"Today's workforce wants to have a positive impact in their local communities and they favor employers who support that." said Tim Padgett, CEO of Kinexxia. "Employee volunteering is not only great for the community; it creates higher employee engagement and delivers substantial business ROI."
Teer1 helps any company run a highly effective employee volunteering program. Through the mobile application, employees can sign up for company events, collaborate with fellow volunteers and easily post pictures and comments. They can also share their personal volunteering activities and include friends and families in company volunteering events. Teer1 combines this advanced, employee-focused technology with a proven program methodology and best practices to maximize success.
Raju Venkatraman, Managing Partner of Syven Capital added, "What really differentiates Teer1 is the fact that it is a turnkey program backed by years of research and deep experience in managing volunteering programs and awards. It's this unique aspect of delivering both technology and the program support to make it successful that companies are finding incredibly valuable."
Teer1 is currently licensed to more than 14,000 employees in North America through companies ranging from small firms to Fortune 100 enterprises. Within the next 12 months, the company expects more than 100,000 employees to be on the platform, performing hundreds of thousands of hours of volunteering in communities around the globe, and developing deeper levels of engagement with their employers.
"With the ever-increasing pace of change and disruption, a company's ability to build and retain an engaged workforce has become one of the most important sources of competitive advantage." Said George Couris, President of Kinexxia. "With Teer1, we're very excited about helping companies increase employee engagement and social impact through volunteering programs."
About Kinexxia, LLC
Kinexxia is dedicated to developing products, systems and services to support better corporate culture and employee engagement. Its flagship system, Teer1 (a contraction of the word volunteer), is the premier Employee Volunteering Program for companies that want to recruit and retain the best and brightest. The company also offers AwardStar, a platform that helps companies manage award competitions, best practice sharing and scholarship programs. Kinexxia derives its name from Kinetic, Nexus, Next and Connections. For more information on Teer1 visit http://www.teer1.com.
About Syven Capital LP
Leveraging years of real-world operating experience, Syven Capital provides technology-driven companies with the growth capital, operational support, and strategic advice they need to realize sustainable, long-term growth. For more information on Syven Capital visit http://www.syven.com.
###